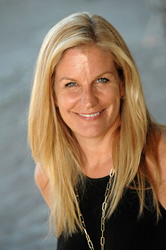 Portland, Oregon (PRWEB) February 12, 2018
Haute Residence welcomes accomplished real estate agent, Kristen Kohnstamm to its invitation-only network of top brokers. As a Haute Residence partner, Kohnstamm exclusively represents the luxury real estate market in the entire state of Oregon.
Consistently in the top 1% of Portland brokers, Kohnstamm is one of Cascade Sotheby's International Realty's top producers. Her distinct history of success, market knowledge, and business acumen make her one of the most sought-after brokers in the competitive Portland market. With more than $100 million in real estate sales over the course of her career, Kohnstamm has built her business on a personal philosophy of transparency and expertise. Both buyers and sellers appreciate her insight into the neighborhoods and communities she represents, and her innate ability to match people with the right home, in the right community.
Kohnstamm grew up in Boston, where her father was a commercial real estate broker and developer and where her love for the industry flourished from an early age. Her early career took her to Washington, DC and Boston, working for subsidiaries of Dow Jones and Thomson Financial in commercial real estate technology and publishing. She led national teams in sales, marketing, research and product development.
In 1998, Kohnstamm and her husband, owner of Capacity Commercial real estate company, moved to Portland. Although not anticipated, this pivotal transition from the East Coast to the West Coast with two young children gave her the real-life experience that she continues to draw from as she helps countless families relocate and establish themselves. Connecting through volunteering, she cultivated a rich and meaningful path, immersed in the community. In 2004, Kohnstamm began selling real estate as one of the co-owners of Dunthorpe Properties. She quickly became a leading contender for listings and buyers due to her reputation as her clients' trusted advocate well beyond the details of the transaction.
As one of the only true international firms in Oregon, Cascade Sotheby's International Realty was an ideal move for Kohnstamm as she saw the luxury market in Portland expanding with buyers coming from all around the world. Combining her local expertise and reputation for exceptional service with the global platform and prestige of the Sotheby's name has strategically placed her with a unique competitive advantage in the Oregon market.
Kohnstamm is passionate about giving back, especially when it comes to children. Locally, she volunteers her time and talents to several organizations and donates a portion of all commissions to the Riverdale School Foundation. Globally, she is honored to sponsor young women and children abroad through the Kenya Keys program and the Orfanato Ninos de Cristos orphanage in the Dominican Republic.
About Haute Residence:
Designed as a partnership-driven luxury real estate portal, Haute Residence connects its affluent readers with top real estate professionals, while offering the latest in real estate news, showcasing the world's most extraordinary residences on the market and sharing expert advice from its knowledgeable and experienced real estate partners.
The invitation-only luxury real estate network, which partners with just one agent in every market, unites a distinguished collective of leading real estate agents and brokers and highlights the most extravagant properties in leading markets around the globe for affluent buyers, sellers, and real estate enthusiasts.
HauteResidence.com has grown to be the number one news source for million-dollar listings, high-end residential developments, celebrity real estate, and more.
Access all of this information and more by visiting: http://www.hauteresidence.com