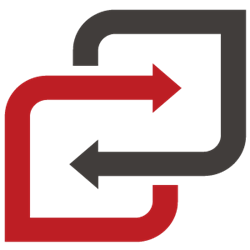 As a mobile-based referrals platform we need things to happen instantly and automatically.
Redwood City, CA (PRWEB) February 13, 2018
XTRM, Inc., a leading global borderless payment platform, announced the immediate availability of the new XTRM API, XAPI 4.0. XAPI 4.0 adds new calls plus new enhanced security features to XTRM's wide range of Payer/Remitter and Payee/Beneficiary functionality.
The XTRM XAPI Payment API enables any company or user to create and manage a portfolio of digital wallets within XTRM, each with its own predefined entry and endpoints.
With the release of XAPI 4.0, XTRM continues its push to support an ever-broadening array of global payment use cases securely and cost-effectively. Now, with added confirmation alerts for every withdrawal, users and companies can retrieve their funds with an additional layer of security.
XTRM enables clients and partners to embed automated payments with multiple entry and endpoints including ACH, wire, PayPal, Virtual Visa, cryptocurrency, digital gift cards and the XTRM AnyPay™ digital wallet. With API 4.0, American Express is an added end and entry point.
Since its inception, XTRM has been focused on simplifying business processes and leveraging technology to solve complex use cases for companies challenged with making global payments with variable entry and endpoints. Using an unique and advanced Any2Any Digital Wallet solution, customers can build payments directly into their own mobile or web platform. Now, with its new security features and additional embedded API's, XTRM is rapidly taking on new clients and new use cases including referrals, contractor, logistics, surveys and non-payroll HR payments.
Among XTRM's early adopters is GettheReferral.com, creating Advocator Pay Powered by XTRM, and launching it as the latest in payment platforms to power its referral business.
CEO and Co-founder, James Vumback sees speed, choice and flexibility as core to the firm's value proposition. "As a mobile-based referrals platform we need things to happen instantly and automatically ... so people experience the benefits of a referral program early. It's key to ensuring they will be motivated to seek out opportunities to be active, frequent participants."
Max Grogan-Crane, XTRM, Inc. Director of Global Alliances, reports that 'with the release of our XTRM's API 4.0 we can further streamline payments using our embedded API and our simple-to-use portal. With our embedded wallets using XAPI 4.0, we can now serve a virtually unlimited number of use cases embedded in the business processes of mobile and web platforms across the world. This allow us to extend our payment capabilities far more broadly. And we'll continue to focus on increasing the breadth of payment options."
About XTRM
XTRM is a powerful global borderless payment platform for any type of B2B, B2C, C2C and C2B payments. It allows consumers and companies of all sizes to easily manage any kind of global borderless payments such as Incentives, Contractor Payments, Referral Payments, Health Care Payments or more. XTRM provides a single integration entry point and preferred exchange rates and allows the broadest choice of cash and non-cash payment options such as EFT, Wire, VISA Debit Cards, Virtual Visa, PayPal, Digital Gift Cards and Cryptocurrency all powered by a central digital wallet called XTRM AnyPay™ , all for one simple 'pay as you go'​ fee. XTRM allows you to make any kind of currency payment to individuals and companies anywhere in the world, including ensuring complete domestic and international tax and security compliance and adherence to all financial and legal regulatory requirements such as SOX , KYC, and AML compliance. XTRM Integrates with all your favorite SFA and PRM systems such as SalesForce, Oracle or SAP or your in house built systems using our powerful API's . Check out XTRM facts HERE