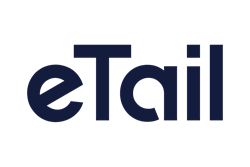 Together with GtG, eTail is realizing its role in U.S. job creation by fostering a 360 eco-system of government trade counselors, brand leaders and small business service providers
NEW YORK (PRWEB) February 13, 2018
The organizers of eTail West (February 26th - March 1st), the longest running conference dedicated to the ecommerce and omni-channel retail community, in conjunction with Getting to Global (GtG), today announced the agenda for the second annual Getting to Global Leadership Summit.
Taking place on the pre-conference day of eTail West (February 26th) at the JW Marriott in Palm Springs, CA, the summit offers small businesses in the U.S. the opportunity to connect with senior executives from the world's largest global retailers and government officials to share strategies and best practices for growing their business internationally, including customer acquisition, government financing and global payments, navigating local customs and culture and more.
"The mission of Getting to Global has always been to provide small and medium-sized businesses with the necessary tools and insights to understand and thrive in the international market," said Josh Halpern, Founder and Executive Director of the Getting to Global Initiative. "Our inaugural leadership summit in 2017 was a rousing success and was unprecedented on a public/private partnership level where government officials and cutting edge brands work in tandem to build mock-expansion strategies that aggregate the services of the public sector with the tools from the private sector. We're proud to partner with them for a second year".
Featured speakers at this year's summit include:

Jose Nino, VP, eCommerce & Digital Marketing, Perry Ellis International
Eric Boyce, SVP, Strategy and Development, Elevate Brand Partners
Christine Webster, VP, eCommerce, Lime Crime
Zachary Belinsky, Vice President, Village Hat Shop
Kristen Gasior, CMO, Balsam Brands
Michael Green, VP, Global eCommerce Marketing, Hasbro
Bryan Benavides, Director, Brand Marketing, Abt
Stephen Sullivan, Senior International Trade Specialist, Office of International Trade, U.S. Small Business Administration
Pellson Lau, Regional Export Finance Manager, U.S. Small Business Administration
Ray Bowman, Director, Ventura, Santa Barbara Small Business Development Center
Carl Miller, Managing Director, Global Retail Insights Network (The GRIN Labs), a GtG partner and member based non-profit organization
"eTail is proud to leverage its network of best in class service providers and brands to support small and medium business growth through overseas expansion", said Lori Hawthorne, Senior Analyst and Divisional Director for eTail. "Together with GtG, eTail is realizing its role in U.S. job creation by fostering a 360 eco-system of government trade counselors, brand leaders and small business service providers".
To learn more about the summit or to become part of the program, please visit https://etailwest.wbresearch.com/global-leadership-agenda-day. For more information about the Getting to Global Initiative, visit https://gettingtoglobal.org/.
About eTail
Launched in 1999, eTail West is the longest running event series dedicated to the continued growth and evolution of the online and omni-channel retail industry. Produced by Worldwide Business Research (WBR), eTail is a worldwide series of events spanning North America, Europe and Asia. Unlike other conferences, we believe that what happens at eTail events shouldn't stay there, providing actionable best practices that our attendees can put into practice now and can share within their organizations. For more information, please visit https://etailwest.wbresearch.com/.
About the Getting to Global Initiative
The Getting to Global Initiative (GtG) is a transformational public/private partnership (P3) that brings together industry experts, business leaders and government officials to empower small- and medium-sized companies to sell more online, overseas. GtG and its partners host live global ecommerce training events around the globe and publish weekly videos and live streaming Global Influencer interviews capturing straight-talking insights and best-practices in online global strategy from leading retailers, branded suppliers and industry experts. GtG will increasingly curate a growing portfolio of global ecommerce coursework, export tools, a service provider list and government services.