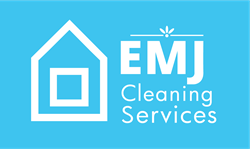 Let us take care of the scrubbing and cleaning this Valentine's Day, urges Cano. Whether it's Valentine's Day, a birthday, or 'just because,' there's no better way to say you care than with a home professionally cleaned by EMJ
ATLANTA (PRWEB) February 13, 2018
With Valentine's Day right around the corner, many people are trying to come up with gift ideas for the "special someones" in their lives. "Chocolate and flowers are always nice, but something else your valentine might really appreciate is a professional housecleaning," suggests Eric Cano, owner of Atlanta-based housekeeping company, EMJ Cleaning Services. "A thorough housecleaning frees up your time, so the two of you can relax and cozy up together at home or have a night out on the town, without having to worry about getting the housework done."
For Atlanta-area residents who would like to give the gift of a clean house this Valentine's Day, EMJ Cleaning Services is offering a timely special: 10 percent off any of EMJ's cleaning services that are purchased as gifts. This promotion applies to EMJ's standard "deep" cleanings, as well as smaller, more specific household projects such as cleaning a garage or basement or the inside of kitchen appliances. To receive the discounted rate, services must be scheduled by February 28, 2018.
"These days, most of us lead very busy lives, and chances are good that your spouse, partner or significant other would enjoy having a break from the housework," Cano says. "Giving this gift may also be a good way to show appreciation to your mother, who may be in charge of cleaning the family's home and benefit from having some help."
In addition to being applied to cleaning services purchased as gifts, EMJ's 10 percent discount this month is also valid to Atlanta residents who would like to have their own homes cleaned, if they have not yet used EMJ's services. However, this offer cannot be applied to existing properties that are already on a regular, fixed cleaning schedule with EMJ.
To take advantage of EMJ's gift-giving discount or to schedule an appointment, contact the company by phone at (678) 966-9469, or by sending an email to services(at)emjcleaning(dot)com. For a free cleaning quote, fill out EMJ's online contact form at http://www.emjcleaning.com/free-estimates.
"Let us take care of the scrubbing and cleaning this Valentine's Day," urges Cano. "Whether it's Valentine's Day, a birthday, or 'just because,' there's no better way to say you care than with a home professionally cleaned by EMJ."
About EMJ Cleaning Services:
EMJ Cleaning is a licensed, bonded and insured professional home cleaning service in Atlanta, Georgia. The company has been in business for over 14 years, and provides cleaning services to residential and commercial buildings six days a week throughout metro Atlanta. EMJ Cleaning provides specific services such as window cleaning, carpet cleaning, heavy duty cleaning, weekly deep cleaning and move-out cleaning; these are offered in both EMJ's office cleaning service and home cleaning service. For more information, visit http://www.emjcleaning.com.