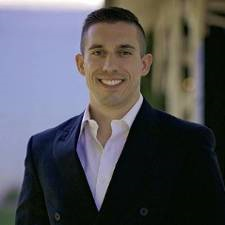 "The goal is to align ourselves as a trusted partner and consultant for your business, not simply just an equipment vendor"
URBANA, Iowa (PRWEB) February 13, 2018
US Cargo Control, a leader in the cargo control industry, announced a strategic change to its sales and service team this past week. The change reflects a focus on providing customers with their own dedicated team that will specialize in adding value to both the customer and their company.
This enhancement comes just months after USCC hired new President and Chief Operating Officer, Chris Nelson, as well as new Chief Sales Officer, Zach Schmit.
The growth and success of the customer, is a top priority for USCC.
"The goal is to align ourselves as a trusted partner and consultant for your business, not simply just an equipment vendor," says Schmit.
What isn't changing is USCC's steadfast dedication to providing cargo control solutions for the industries they serve. Their three largest currently include: trucking and transportation, lifting and rigging, and moving.
The New Structure
Teams will be divided by industry, allowing the sales consultants within them to strategically focus on the industry in which they have expert knowledge. By doing this, they will be able to better address the specific goals of individual companies, both now and in the future.
Each dedicated team is comprised of three different roles. Each role will work together to consult and solve whatever needs customers may have. The role of the Inside Sales Specialist will be to answer calls and explain products in detail. They will also be able to answer any questions and find the best solutions to meet the goals of the customer. The Service & Solutions Specialist's role will be to update customers on pending orders, as well as manage web orders and freight-related items. Finally, the Business Development Consultants will be focused on addressing long-term needs, in order to develop a cost-effective purchasing strategy tailored specifically to the customer.
"All three roles will become an extension of our customer's team by being a dedicated, trusted, and accessible resource for all their equipment needs," explains Schmit.
In addition, USCC is streamlining its popular phone order process by cutting the amount of inbound phone numbers down to a small handful. This will save the customer time and hassle by having the call directed to the right industry specialist, right away.
About US Cargo Control
US Cargo Control is a leader in the cargo control industry, specializing in cargo control, lifting slings, rigging equipment and moving supplies. With growing product offerings and a focus on innovation, the company is committed to offering quality products, timely delivery, and an excellent customer experience. Expanding manufacturing capabilities and custom options further ensure customers get what they want, when they need it.