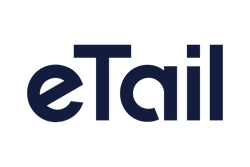 The retailers that were selected as finalists have demonstrated their ability to adapt and successfully navigate these changing industry dynamics, and we're excited to honor this year's winners in Palm Springs
NEW YORK (PRWEB) February 14, 2018
The organizers of eTail West (February 26th - March 1st), the longest running conference dedicated to the e-commerce and omni-channel retail community, today announced the finalists for the 2018 eTail Best-In-Class Awards.
Launched in 2012, the eTail Best-in-Class Awards recognizes the retailers that have demonstrated excellence in email, search, social media and mobile commerce marketing. This year, three new categories were added to recognize the brands that are showcasing innovative approaches to consumer engagement and the executives that are spearheading these campaigns, including Emerging Etailer, eTail Visionary, and Retail Innovator of the Year.
The finalists for the 2018 eTail Best-In-Class awards are:

Website Redesign of the Year: Recognizes the e-commerce site that has improved dramatically with a recent redesign that has translated into increased sales
o Saint Paul Hotel
o Spanx
o YETI
o Kate Somerville
o Skis.com
On the Go: Best Mobile Site: Recognizes the retailer whose mobile presence has excelled at generating traffic and converting sales
o Macy's
o 1800 Flowers
o The Home Depot
o Overstock
o YETI
Best E-mail Marketing Campaign: This award highlights innovation in email marketing that drove great results
o DSW
o LOFT
o Modcloth
o Williams Sonoma
o Toms
Most Influential Social Campaign: For the retailer that has demonstrated the most effective and efficient use of social media engagement to generate awareness and sales.
o Albertsons
o Mountain Equipment Co-op
o Crocs
o Baked By Melissa
Best Search Engine Optimizer: For the retailer showing the most effective use of SEO to generate sales.
o Jewlr
o Shopperschoice
o National Notary
Omni-channel Retail Leader: Awarded to the retailer that goes beyond e-commerce and is effectively utilizing an omni-channel strategy to generate sales and engage consumers
o Vitamin Shop
o Crate and Barrel
o Aldo
o The Home Depot
Retail Innovator of the Year: Honors a retail executive who is transforming and inspiring the retail industry.
o Amway
o Jewlr
o Guess Jeans
eTail Visionary: Awarded to a highly disruptive and innovative retail company that is challenging industry norms.
o Jewlr
o Taylor Made Golf
o Techstyle Fashion Group
o Guess Jeans
Emerging eTailer: This award recognizes a highly disruptive retail company that has experienced high growth in a short amount of time.
o Nine Line Apparel
o Bourbon + Boots
o Rocksbox
o Glassesusa.com
o Chili Beans
"The retail landscape continues to under seismic shifts as new technologies, platforms and customer preferences continue to evolve and change how brands engage with their customers", said Lori Hawthorne, Senior Analyst and Divisional Director for eTail. "The retailers that were selected as finalists have demonstrated their ability to adapt and successfully navigate these changing industry dynamics, and we're excited to honor this year's winners in Palm Springs."
The finalists were chosen by members of the eTail Advisory Board, and the winners will be announced at the eTail West conference at a special awards gala on March 1st, 2018 in Palm Springs, CA. For more information on the event and the Best-In-Class Awards, please visit: https://etailwest.wbresearch.com/etail-best-in-class-awards
About eTail
Launched in 1999, eTail is the longest running event series dedicated to the continued growth and evolution of the online and omni-channel retail industry. Produced by Worldwide Business Research (WBR), eTail is a worldwide series of events spanning North America, Europe and Asia. Unlike other conferences, we believe that what happens at eTail events shouldn't stay there, providing actionable best practices that our attendees can put into practice now and can share within their organizations. For more information, please visit https://etailwest.wbresearch.com/.
About WBR
WBR (Worldwide Business Research) is the world leader in B2B focused conference events. Founded in 1996, the company produces over 100 conferences yearly designed to offer the leaders of emerging and established companies across multiple industries with actionable insights, educational discussions, and networking opportunities to inform and transform how they do business now and in the future. The company also generates custom research to help companies educate the market on the latest developments and best practices. For more information, please visit https://www.wbresearch.com/ and follow us on Twitter @WBResearch.