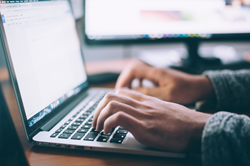 Changes have been made to both individual and corporate taxes. However, these changes will not affect your 2017 taxes.
PEMBROKE PINES, Fla. (PRWEB) February 13, 2018
Tax reform in 2018 has become a reality. "Changes have been made to both individual and corporate taxes," said Ed Santos, founder of Santos Associates Accountants, since 1961. "However, these changes will not affect your 2017 taxes."
To educate taxpayers about tax reform in 2018, Santos lists the following ten changes:
No. 1: New income tax rates and brackets. 2018 federal withholding tax rates have changed and taxpayers may see changes in their W2 wages based on their personal allowances. New rates are 10%, 12%, 22%, 24%, 32% 35% and 37%.
No. 2: The standard deduction has nearly doubled. "For Single filers, it has increased $12,000; for Married filing Joint filers, it has increased to $24,000, and for Heads of Household filers, it has increased to $18,000," noted Santos.
No. 3: Personal exemptions are eliminated. "The $4,500 exemption for yourself, spouse and each of your dependents has been eliminated," stated Santos.
No. 4: The child tax credit has doubled to $2,000 for children under the age of 17. It's now available, in full, to more people. "The entire credit can be claimed by single parents who make $200,000, and married couples who make up to $400,000," added Santos.
No. 5: Casualty losses will be limited. Deduction is only for official national disasters.
No. 6: The individual mandate on health insurance has dropped. The elimination of the Affordable Care Act individual mandate, which penalizes people who do not have health care, goes into effect in 2019.
No. 7: Alimony. "Beginning with new divorces in 2019, alimony payments to an ex-spouse are not deductible and not taxable to the recipient," stressed Santos.
No. 8: C-corporate tax rates are coming down. The c-corporate tax rate has been cut to 21% and corporate AMT has been eliminated.
No. 9: Rule change on recharacterization of ROTH IRA conversions. The last year to recharacterize a conversion will be for 2017. The deadline is October 15, 2018.
No. 10. New uses of 529 plan distributions. "It expands the use of qualified higher education expenses (up to $10,000 a year, per beneficiary) to be used for tuition and enrollment at an elementary or secondary public, private, or religious school and for tutoring," concluded Santos.
About Santos Associates Accountants
Santos Associates Accountants is a family owned and operated business including tax practitioners Edward J. Santos, Patricia Santos-Golis, Edna Santos-Modlics and Susan Santos-Stevens. Its team of tax professionals keep current on tax law changes and offer insight on how to use the tax breaks available. For more information, please call (954) 437-1040, or visit http://www.low-tax.net. The office is located at 1961 N.W. 150th Avenue, Suite 104, Pembroke Pines, FL 33028.
About the NALA™
The NALA offers small and medium-sized businesses effective ways to reach customers through new media. As a single-agency source, the NALA helps businesses flourish in their local community. The NALA's mission is to promote a business' relevant and newsworthy events and achievements, both online and through traditional media. The information and content in this article are not in conjunction with the views of the NALA. For media inquiries, please call 805.650.6121, ext. 361.