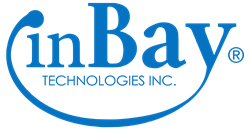 Global Alliance Inc. of Japan – early investor in PayPal and Fortinet – leads cybersecurity firm inBay Technologies in securing an extra $1 Million for pre-series A raise.
OTTAWA, Canada (PRWEB) February 14, 2018
inBay Technologies, developers of 'passwordless' authentication solutions, today announced the company has secured additional $1 million of financing led by Global Alliance Inc. of Tokyo, Japan, in the second tranche of its pre-series A raise.
"I'm thrilled to announce the close of this financing round with our new investors," said Shane Young, President & CEO of inBay Technologies. "The opportunity before us is a global one and we are delighted to have a partner who is not only excited about our technology but also can open blue-chip opportunities for us in Japan. This important milestone will help inBay accelerate commercialization of our idQ® Trust as a Service digital identity platform and deliver new value to enterprise customers with the first and only digital identity that cannot be compromised."
Global Alliance Inc. supports high-tech start-up companies through equity investments and business development. Company has experience in managing a venture capital fund, with which it made successful early investments in notable companies such as PayPal and Fortinet, among others. "We are very pleased to have an opportunity to invest in inBay Technologies, and become their business partner for the Japanese market," said Noboru Kosaka, Managing Director, Global Alliance. "We firmly believe that idQ Trust as a Service provided by inBay is the simplest and safest authentication technology available today and beyond."
About inBay Technologies
inBay Technologies Inc. delivers a convenient, safe and secure access to enterprise services and applications. The company's idQ® Trust as a Service (TaaS) is a unique and innovative SaaS that eliminates the need for user names and passwords. The idQ® TaaS is a highly reliable and scalable mutual identity assurance platform. It enables companies of all types and sizes to employ leading edge multi-level, multi-factor 'passwordless' authentication and delegated authorization solution. Visit http://www.inbaytech.com for more information about the company.
About Global Alliance Inc.
Established in September 1996, Global Alliance Inc. is a consulting and business alliance company in Japan that has a unique expertise to help foreign companies with entry and business development in the coveted Japanese market. Global Alliance Inc. is located in Tokyo, Japan. Visit http://www.g-alliance.co.jp for more information about the company.
Media Contact
Dobrila Moogk
VP, Marketing
inBay Technologies Inc.
Phone: 613.591.1000 ext. 132
Email: dobrila.moogk(at)inbaytech.com