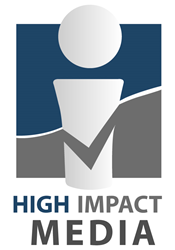 Raleigh, NC (PRWEB) February 14, 2018
Looking to reach moneyed demographics in America, Canada and the U.S. Virgin Islands?
Entertainment program "Positive Progression" is your first-class ticket to audience expansion. Celebrating its 25th anniversary in 2016, "Positive Progression" is a one-hour, magazine-style television program airing three-times-a-week covering the brightest stars and the boldest stories in movies, music, TV and more. Viewed in global international territories, "Positive Progression" has been a consistent force and go-to source for introducing the most exciting and influential movers and shakers in the urban entertainment world. The program has prominently assisted in propelling stars such as Taraji P. Henson, Samuel L. Jackson and Tyler Perry at the movies to Beyoncé, PINK, Jay-Z, Yolanda Adams, Joe Sample, John Legend and Sean Paul in music to television series' such as "Scandal," "Queen Sugar" and "Insecure." The show also covers high profile award shows and industry events. Wherever the powerful and stellar may be, "Positive Progression" is there.
Produced/programmed by New York native Chris Johnson, multi-award-winning "Positive Progression" reaches over 27 million households, including the Eastern Caribbean (Jamaica, Barbados, Turks & Caicos, etc.), United Kingdom, Canada and U.S. territories (New York tri-state area and The Carolinas). The audience largely consists of viewers known to spend generously via on-line web destinations, top-flight travel, cars, fashion and night life. Over two-and-a-half decades, "Positive Progression," has accumulated invaluable data that connects companies to the audiences they seek.
A proud product of Raleigh, North Carolina, "Positive Progression" launched in September 1991 as an R&B/Hip Hop music video show. Over the years, it has aggressively evolved into a full service entertainment magazine of the airwaves encompassing global music formats (Hip Hop, R&B, Pop, Latin, Caribbean, Jazz, Gospel and more). The city of Raleigh presented the respected program with its Pioneer Award for "Longest Running Show on the Raleigh Television Network."
High Impact Media invites you to tap into the power of legacy and success!
For more information on High Impact Media, contact:
Chris Johnson - 919.500.5700
chris(at)highimpactmedia(dot)net / connect(at)highimpactmedia(dot)net
http://www.highimpactmedia.net
High Impact Media is a marketing & media company targeting multi-cultural audiences via digital and web advertising, e-blast campaigns and TV advertising through its flagship program, "Positive Progression" targeted at the 21-54 demographic.