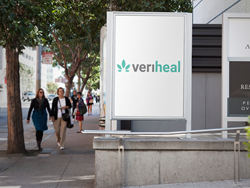 After many years of bureaucracy and delays, medical marijuana is now being sold in the state of Maryland. There are a few dispensaries already open and functioning, and one company in particular, Veriheal, wants to help enroll as many patients as possible into the Maryland Medical Cannabis Program.
BALTIMORE (PRWEB) February 14, 2018
After many years of bureaucracy and delays, medical marijuana is now being sold in the state of Maryland. There are a few dispensaries already open and functioning, and one company in particular, Veriheal, wants to help enroll as many patients as possible into the Maryland Medical Cannabis Program. In this article, we will teach you all the steps you need to take to obtain medical marijuana in Baltimore, Maryland.
The Maryland Medical Cannabis Commission (MMCC)
The process begins with the Maryland Medical Cannabis Commission. They are involved in the entire process of obtaining medical marijuana.
The MMCC is the commission responsible for developing policies, procedures, and regulations to implement programs that ensure medical cannabis is available to patients that are qualified in a safe and effective manner in the state of Maryland. They are also responsible for giving information to everyone who is involved in the process of buying and selling medical marijuana, including patients, caregivers, dispensers, providers, growers, processors and testing laboratories.
What Is the Process to Obtain Medical Cannabis in Baltimore with Veriheal?
You must be qualified by the state of Maryland to get medical marijuana in Baltimore. Here are the steps you must take to obtain the MMJ:
Step #1: Register as a patient with the Maryland Medical Cannabis Commission
The Patient Registry opened in April 2017, and the registration can be done on this page for the adult patient, the minor patient, and the caregiver. In the registration, the patients or the caregivers must send a few documents, including an electronic copy of a government-issued photo identification (driver's license, passport or military ID), proof of current Maryland address with a clear, recent photo, and the last four numbers of their Social Security number.
To register minor patients, it is required that a legal guardian or a parent registers as a caregiver first, and then they can register a patient under 18.
Also, it is important to note that non-residents of Maryland will also be eligible for receiving the medication, and in the registration, they will be required to provide the address and the contact name of the Maryland medical facility where they are receiving treatment. Unfortunately, the state is still working on finalizing this plan, and is not open to non-residents quite yet.
After step #1, the MMCC will review and approve the application if everything is filed correctly.
Step #2: Obtain a Written Certification from a Licensed Veriheal Doctor
To get a certification, patients must receive a recommendation from a provider registered with the commission. Veriheal currently has a network of over 50+ physicians throughout Maryland that are evaluating patients for medical marijuana treatment. The provider must approve medical marijuana as a treatment option and needs the patient's MMCC-issued Patient ID Number to issue the certification through the Commission's online application. Additionally, the patient is required by law to have a provider-patient relationship with the provider.
Patients must have one of the following qualifying conditions: cachexia, anorexia, wasting syndrome, severe pain, severe nausea, seizures, severe or persistent muscle spasms, glaucoma, post-traumatic stress disorder and/or chronic pain.
Step #3: Finding a licensed dispensary in Baltimore
Now that you know the requirements, you might be wondering where to buy marijuana in Baltimore. Veriheal has also solved this problem by launching their DISPENSARY FINDER platform. This platform is dedicated to reviews about local dispensaries, and also new specials that are going on in your area.
You can visit a licensed dispensary to buy the medical cannabis as soon as you have the certification and are registered as a patient by the Commission. To buy cannabis, you must have a government-issued photo ID or an MMCC ID Card (which we will explain how to obtain in the next step). With those identifications in hand, the dispensary agent will verify your certification in the Commission's database before selling the medicine.
As of February 2018, these are a few licensed dispensaries in Baltimore:
1. Medical Products & Services LLC (Baltimore City)
License No.: D-17-00020
3317 Keswick Road
Baltimore, MD 21611
2. PureLifeMedical INC (Baltimore City)
License No.: D-17-00016
35 East Cross Street
Baltimore, MD 21230
3. Temescal Wellness of Maryland LLC (Baltimore County)
License No.: D-17-00014
1636 Reisterstown Road
Pikesville, MD 21208
You can also see the locations of the licensed dispensaries on this page of the Commission's website, the commission updates it as soon as the dispensaries are established and licensed.
Step #4: Purchase ID Card
Once approved and having received an MMJ certification from the doctor, patients can also buy an ID card from MMCC for a fee of $50. The physical cards are optional and are currently not required to participate in the program.
Veriheal's vision is to help the East Coast become a major player in the medical cannabis industry. Co-Founder Joshua Green stated, "Medical Marijuana is here to stay. And more importantly, people truly need access to it. Not only in Maryland, but all over the world. We want to help Maryland residents get safe and legal access to a plant that's helping heal lots of patients. Maryland has the potential to truly set the stage for the Medical Marijuana industry and we're glad to be a part of it by using technology to make things just one step easier."
Through Veriheal, the process of obtaining a medical marijuana card has never been easier. First, you will book an appointment with a Veriheal doctor who will review your ailments and medical condition in person at their office. Second, once you are evaluated and approved, you will receive a medical cannabis recommendation from one of our licensed medical marijuana doctors and registered with the MMCC. Lastly, once you are approved for medical marijuana in Maryland, you can buy medical marijuana in Maryland. A physician's recommendation is all you need to obtain your cannabis medicine. Cards are entirely optional. You can obtain more information about this on the Maryland page.
Veriheal has already signed up over 2,300 patients in Maryland and has locations in Catonsville, Bethesda, Largo, Laurel, Salisbury, and Oxon Hill. The company also currently operates in Maine, Montana, New York, Pennsylvania, and Washington D.C. For more information, visit their site at http://www.veriheal.com.