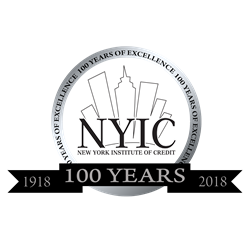 This webinar explains ABLs, explores its pros and cons, and discusses the basics of negotiating one.
NEW YORK (PRWEB) February 13, 2018
Many companies, and most of any size, use borrowed funds as part of their capital structure. Depending on the nature of the business, its size, time in business, whether it has adequate collateral, and other factors, a business has myriad options when borrowing funds. This BUSINESS BORROWING BASICS 2018 Financial Poise webinar series provides a guided tour of the various borrowing options available to businesses, from both a business and legal perspective. Major topics covered include asset-based lending, P/O Finance, Factoring, Merchant Cash Advances, and Market Place Lending / Fintech. Learn the advantages and disadvantages of each, tricks of the trade when negotiating these arrangements, and more!
The second episode of the BUSINESS BORROWING BASICS 2018 series is Asset- Based Lending, premiering on February 21st at 2:00 PM CST (Register Here), and features Moderator Jonathan Friedland of Sugar Felsenthal Grais & Hammer. He is joined by Robert Miller of Rosenthal & Rosenthal, Paul Clinkscales of Aesir Media Group, and Mark Seigel of Veritas Financial Partners to discuss asset based loans.
An asset-based loan (ABL) is made by a lender who underwrites the loan primarily by valuing the company's assets, such as accounts receivable (A/R) and inventory. An ABL lender can be distinguished from a "cash flow" lender in that while a cash flow lender secures its loan against the borrower's assets, as does an ABL lender, the cash flow lender underwrites the loan based on the cashflow and general credit-worthiness of the borrower. An ABL lender, in contrast, looks primarily to the ability to liquidate its collateral should it need to, to be repaid. Since ABL lenders are willing to provide loans to companies with weaker financial performance, they are able to provide financing to companies who are not eligible for a cash flow loan. ABL lenders typically charge higher interest rates than cash flow lenders as a result of greater risk of non-performance. This webinar explains ABLs, explores its pros and cons, and discusses the basics of negotiating one.
The BUSINESS BORROWING BASICS Series is Co-Produced by Financial Poise™ and the New York Institute of Credit. Future episodes in the series include "Purchase Order Finance" airing on March 21st, "Factoring," airing on April 18th, "Merchant Cash Advances" airing on May 23rd, and "Marketplace Lending/Fintech," aring on June 20th. All episodes will be available live through West LegalEdCenter and then on-demand following the live premiere.
As with every Financial Poise Webinar, each episode is delivered in Plain English understandable to investors, business owners, and executives without much background in these areas, yet is also valuable to attorneys, accountants, and other seasoned professionals. And, as with every Financial Poise Webinar, each episode brings you into engaging, sometimes humorous, conversations designed to entertain as it teaches. Each episode in the series is designed to be viewed independently of the other episodes, so that participants will enhance their knowledge of this area whether they attend one, some, or all episodes.
About Financial Poise™
Financial Poise™ has one mission: to provide reliable plain English business, financial and legal education to investors, private business owners and executives, and their respective trusted advisors. Financial Poise™ content is created by seasoned, respected experts who are invited to join our Faculty only after being recommended by current Faculty Members. Our editorial staff then works to make sure that all content is easily digestible. Financial Poise™ is a meritocracy; nobody can "buy" her way onto the Financial Poise Faculty.™ Start learning today at https://www.financialpoise.com/
About New York Institute of Credit
The New York Institute of Credit (NYIC) was founded in 1918. A non-profit organization, NYIC bridges the gap between business theory and practice. The faculty of NYIC consists of educators who are primarily credit executives or prestigious and articulate accountants or lawyers who are appreciative of the value of a close alliance of the professions. The synergetic education created out of that special relationship has been effective and acknowledged. You can read more about NYIC here.