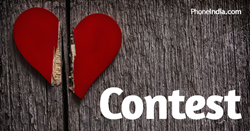 Free calling credit for international calls with the recent Anti-Valentine's Day contest on PhoneIndia.com Facebook page for Indians living abroad.
ATLANTA (PRWEB) February 13, 2018
PhoneIndia.com, the platform serving Indians abroad launches an Anti-Valentine's Day contest for Indians living in Australia, the USA, United Kingdom and other parts of the world. The contest that runs from February 13 to February 18, 2018, is meant to draw attention to the commercial, non-traditional aspect of the holiday and thus strengthen the Indian perspectives on what love means and how it should be manifested. The prize brings free international credit that never expires. Comments are welcomed on the Facebook page of the Indian expats community, powered by PhoneIndia.com: https://www.facebook.com/PhoneIndia/
The Anti-Valentine's Day contest addresses all Indians willing to express their opinions about aspects that are not acceptable related to the imported holiday called Valentine's Day, from an Indian education and culture perspective, as well as a personal non-ethnic one: https://www.facebook.com/PhoneIndia/
All comments added on the timeline of the Indian Facebook community page starting February 13 enter the race for a $10 Voice Credit prize that can be used to call India or any other destination in the world available on PhoneIndia.com.
The prize brings 806 international calling minutes to get in touch with India landlines or mobile phones, or other amounts according to the rate of the destination chosen: https://phoneindia.com/international-calls/India
Voice Credit with PhoneIndia.com can be used to place international calls:
-from any phone through the use of access numbers
-from any smartphone, as KeepCalling.com offers a free app, for both iOS and Android devices.
The regular rate to call India is unique with Voice Credit. Whether one calls landlines in India, mobiles or both, the rate per minute is 1.2 cents. Plus, on every purchase, even as low as $2, one gets loyalty points that can be later converted into free calling credit.
One gets the best rate of 0.7 cents/minute by using India 3000 or India 1400 monthly plan. The plans are flexible. They can be downgraded or canceled without any penalty. The former offers 3000 minutes to call India landlines and mobile phones, no matter the source country, for as little as $19.99 per month, while the latter offers 1400 to India. The third monthly plan option on PhoneIndia.com is India 600 monthly plan for less talkative Indians abroad. This plan comprises 600 international minutes to landlines and cell phones in India for $.99 per month.
Contests and offers are often hosted by PhoneIndia.com, both on the website and the Facebook community page. Therefore, those interested in winning free credit for their international calls can easily get notified about such events if they are spam-free newsletter subscribers or they follow the Facebook page: https://www.facebook.com/PhoneIndia/
Besides Voice Credit which is international calling balance without expiration limit, PhoneIndia.com also facilitates long distance mobile phone top ups via the service called Mobile Recharge. It takes seconds to send credit to mobile phones in India online, using a simple online form, that requires no contract or other obligations.
PhoneIndia.com offers telecom services to Indian expats worldwide and is the initiator of World Namaste Day. It is a brand of KeepCalling, a global telecommunications company registered in 2002 in the USA, listed by Inc 5000 as one of the fastest growing companies in the USA for 5 consecutive years. Presently, KeepCalling provides its services to hundreds of thousands of consumers, with a focus on customer satisfaction. In 2015 the company registered a revenue increase of over 200% from 2011 to 2014