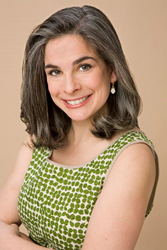 Hotel rates and airfares have decreased substantially and great deals can found in cities and attractions that draw foreign visitors, including New York and San Francisco.
New York, NY (PRWEB) February 14, 2018
Every industry has its short list of experts. Seasoned pros quickly recognized by face or name that consistently provide insight to market trends with unparalleled accuracy. But one would be hard-pressed to find a name with a greater industry association than "Frommer" has to travel. Travel guides, national radio programming, and a world-class website are highlights of an impressive resume to a family business started by Arthur Frommer who now shares the title of co-president with his daughter Pauline.
Following her presentation at the annual New York Times Travel Show in Manhattan recently, ExpertFlyer went One-on-One with Pauline Frommer to get some insight about the travel show, her thoughts on the state of the industry and what trends travelers can expect to see in 2018.
With an increase in anti-terrorism travel restrictions, Ms. Frommer noted that tourism is down in the U.S. about 4% year-over-year. While this is bad news for hoteliers, airlines, restaurants and other retailers that rely on tourism dollars, there is a silver lining for US travelers. "Hotel rates and airfares have decreased substantially and great deals can found in cities and attractions that draw foreign visitors, including New York and San Francisco."
"Also, US international carriers that are seeing a drop in flight bookings from Europe and Asia, in particular, are lowering prices to fill seats on US outbound flights abroad." Ms. Frommer recommends another tip for consumers interested in visiting international destinations, "Check in-country carrier websites, such as Norwegian or WOW Air, for better deals. "Let's say you want to fly Norwegian Air from New York to Oslo. After checking Norwegian.com, pull up their domestic website at Norwegian.no, where you may find the same trip for significantly less money," adds Frommer. "You will need to translate the page and convert the currency from Norwegian Krone to U.S. Dollars, and double check to be sure your credit card doesn't charge you an unreasonable fee for currency exchange. That said, this little trick could definitely be worth the time and effort."
Ms. Frommer also discusses why Ireland is her favorite destination for 2018. "Every year we choose the top places to go and this year, with the help of our Frommer authors positioned around the world, 18 locations made the list for 2018. Ireland is a standout due to very competitive airfares from the US and thanks to Hollywood. Numerous scenes from the latest Star Wars movie were filmed in Ireland, not only making the Emerald Isle a hot spot on Earth, but quite possibly the hottest spot in the galaxy," joked Ms. Frommer.
Frommer also said that new, low cost airlines such as XL, are scheduling direct flights to Europe from secondary U.S. cities such as Kansas City and Nashville, making European travel more attractive and convenient for more Americans. And according to the Airline Reporting Corporation (ARC), a "middleman" between airlines and travel agencies, Sunday is now the best day to book travel plans. "Every year ARC reviews about 30 million fare transactions and looks at a variety of patterns," Frommer explains. "They found that if you booked a flight on a Sunday you saved about 18% when compared to flights booked during the week."
'The Frommer name has long been a trusted brand among consumer and business travels alike for many years and we are excited that Pauline Frommer was able to share some of her knowledge and insight with our readers," said Chris Lopinto, president and co-founder of ExpertFlyer.com who has been a guest on Ms. Frommer's weekly radio program in New York. "Aspects of the travel industry are constantly changing and having an organization like Frommer's to provide trusted guidance and information is an invaluable asset for everyone."
To learn more about Frommer's travel trends for 2018 and listen to the podcast with Pauline Frommer, visit ExpertFlyer's blog.
About Frommer's
Frommer's has been in continuous annual publication since the 1957 debut of Arthur Frommer's revolutionary Europe on $5 a Day, which changed the way the world traveled. The Frommer's collection of travel products has expanded to include nearly 100 guidebooks as well as this popular Frommers.com Web site, reaffirming Frommer's as the most trusted name in travel today.
We at Frommer's help you experience your travel destinations the way locals do. Whether you're venturing close to home or across the globe, whether your budget is limited or limitless, we strive to live up to your discerning approach to travel by delivering the most candid and reliable information on this Web site and in our guidebooks and products.
Frommers.com is an essential online destination for those planning the perfect travel excursion. Not only can Frommers.com visitors easily find candid, timely articles written by Frommers.com experts, but they also can read excerpts from and purchase Frommer's books while gaining additional insights from our social media accounts, sharing information on our lively message boards, and purchasing travel products and services from our high-quality booking partners.
About ExpertFlyer.com
Each month, ExpertFlyer's One-on-One blog goes face-to-face with the travel industry's leading decision makers to discuss and address topics relevant to many of today's business and frequent travelers.
ExpertFlyer.com was conceived and created by an eclectic team consisting of a veteran elite tier frequent flyer, an airline captain and corporate travel manager, and information technology professionals to deliver a 24/7 real time powerful air travel information service. The company provides its subscribers and corporate travel managers alike with a complete, concise and efficient way to access the ever-changing details of worldwide air travel information. For more information, please visit expertflyer.com.
Stuck in the middle seat again? Download the free Seat Alerts app from ExpertFlyer and get the window or aisle seat without hassle or frustration.
# # #