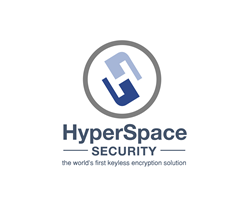 Lewis Neal, Defensive End for the Dallas Cowboys, Technologist, Board of Advisors and early investor "We can help keep you safe with our patented Key Shadowing technology that is the only tech in the world capable of doing what we do. Prove me wrong I would love it."
MORGANVILLE, N.J. and ATLANTA, Ga. (PRWEB) February 15, 2018
Intelligence Services Group (iSG) (https://www.iservicesgrp.com) joins HyperSpace Security, Inc. (http://www.keyshadowing.com) in bringing patented Key Shadowing technology to market. Billions of dollars will be saved for those in the data technology/computing/security industries.
"ISG's rich DNA in data security, complemented by its expertise in the Fortune 100 arena, cemented this partnership. Their reputation for integrity and background made them a natural choice to be our first reseller/partner for HyperSpace's Key Shadowing technology," said AJ Galiano, CEO of HyperSpace Security.
HyperSpace offers a radical breakthrough in data security by eliminating the need to store a cryptographic master key, which is vulnerable to today's computers and social engineering. With HyperSpace's patented technology, master keys are never persistently stored and therefore cannot be hacked or stolen resulting in a "keyless" system. The technology not only protects against attacks based on quantum computing, it also provides unique benefits by securing payment systems, enhancing enterprise key management, bolstering multi-factor authentication, and securing blockchains and private key infrastructure.
Founder and Inventor Dane Butzer explains, "What is Key Shadowing technology?"

Keys are never persistently stored with Key Shadowing technology. A key is created, used to protect data, access something, or validate a transaction; shadows of the key are created; and then the key is destroyed.
Keys are created to protect files, access physical locations, validate financial transactions, verify parts of a blockchain, or any other security use case. The keys are used to perform their intended functions. Then 10, 100, 1,000, or any number of shadows of each key are created. A number of shadows (current options are 2, 3, or 4) are designated as being required to regenerate any key when and only at the time needed to access a resource. Each key is then destroyed using an industry accepted data erasure algorithm.
Keys can be temporarily regenerated when needed to access a resource as long as the required number of associated key shadows are provided. After use, the key is again destroyed.
Authentication that the proper key has been regenerated occurs in one of two ways: (1) the recreated key works to access the resource, or (2) a stored hash (e.g., SHA-256) of the key matches a hash of the recreated key.
Key shadows are stored so they can be used to regenerates keys, perform authentication, and perform other security related functions. For example, key shadows can be stored using a variation of existing Enterprise Key Management technology or locally by each owner of a key shadow. Other options exist. Again though, the keys themselves are never persistently stored.
Revocation of key shadows can occur without affecting the associated master key. If a key shadow is revoked, the data protected by the associated master key does not have to be decrypted and then re-encrypted, which can and has been very expensive for enterprise organizations. A key shadow can be revoked without the participation of the holder of that key shadow.
Addition of key shadows can occur without affecting the master key.
Key shadows also can be tied to devices. What does this mean? Even if someone illicitly gains access to all the key shadows for an organization, but they do not have the associated device identifiers, none of those key shadows can participate in the process of regenerating keys.
Availability
Key Shadowing technology is globally available via a RESTful API that allows our core code base to be used for software development or to provide the benefits of Key Shadowing to companies around the world. The API is easily integrated into other companies' offerings.
Partner Quote
Bob Henderson, CEO of Intelligence Services Group, LLC
"We are excited and humbled to be the first go-to-market partner for this patented and revolutionary technology. Key Shadowing technology eliminates the single point of failure for cryptosystems and other security applications — storage of keys. The application for Key Shadowing spans every security sector and is a game changer."
Advisory Quote
Lewis Neal, Defensive End for the Dallas Cowboys and Technologist
"Most of today's data security is vulnerable to hacks, social engineering, and advances in technologies including quantum computing. Our tech is highly immune to these threats. We can help keep you safe with our patented Key Shadowing technology that is the only tech in the world capable of doing what we do. Prove me wrong I would love it."
Mr. Neal is on HyperSpace's Board of Advisors and an early investor.
About HyperSpace
HyperSpace focusses on data and physical security solutions to help our customers protect themselves from emerging threats. We are engineering for a world with billions of devices that perform edge, cloud, and other computing functions involving sensitive data, identity validation, and physical access control. These devices are increasingly under attack. Our Key Shadowing technology addresses these issues. Additional technologies are under development.
HyperSpace's team includes people with deep backgrounds in mathematics, cryptography, security, and computing infrastructure.
About iSG
iSG was developed by their founder Bob Henderson. His unique background in law enforcement/ intelligence/security and IT led Bob to create a firm incorporating these elements to provide a unique risk management capability. He understood the sea change occurring in the market that traditional IT approaches to security were no longer enough to address.
Additional Resources
To learn more and download the Key Shadowing white paper visit iSG at key shadowing white paper or email iSG at keyshadowing(at)iservicesgrp(dot)com.
HyperSpace Security, Inc. (http://www.keyshadowing.com) is based in Atlanta, GA and can be reached at info(at)keyshadowing(dot)com.
Intelligence Services Group, LLC (http://www.iservicesgrp.com) is based in Morganville, NJ and Lake Mary, FL and can be reached at 833-623-3092, info(at)iservicesgrp(dot)com.