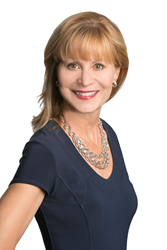 "Andrea was like a breath of fresh air. She was incredibly attentive to our needs and unwaveringly professional; we felt completely safe leaving the process in her hands." - The Gradov Family, Alamo.
Danville, CA (PRWEB) February 13, 2018
Five Star Professional is pleased to announce Andrea Scott, Alain Pinel Realtors, has been chosen as one of San Francisco East Bay's Five Star Real Estate Agents for 2017.
Five Star Professional partnered with Diablo magazine to recognize a select group of San Francisco East Bay-area real estate agents who provide quality services to their clients. Less than one percent of real estate agents in the area were selected. Andrea Scott, along with other award winners, was featured in a special section of the October issue.
"I would like to give a big, heartfelt thank-you to all of my clients who helped me to achieve this award. What sets me apart from other realtors is my ... tremendous drive to be the best in the industry. I am devoted to extremely high standards of customer service, I have a far-reaching referral network, and I have an extensive knowledge of, an intense love for, and deep involvement in the local real estate market," said Andrea Scott. "By being a realtor, I exercise my passion for helping my clients achieve their real estate goals every day. It is with gratitude that I accept this honor."
Now entering its 15th year, Five Star Professional conducts in-depth, market-specific research in more than 45 markets across the United States and Canada to identify premium service professionals. The Five Star Real Estate Agent award program is the largest and most widely published real estate agent award program in North America. Agents are measured using an objective, in-depth research methodology with significant focus on customer feedback and overall satisfaction.
"Five Star Professional's research is extensive, with more than 10 million consumers, peers and other stakeholders contacted each year. We are relentless in our efforts to identify those professionals with the utmost standard of excellence," Jonathan Wesser, VP of Operations, Five Star Professional.
Andrea Scott's dedication was evident when speaking with her previous clients. The Barrons and the Gradovs, two families from the Alamo-area, were incredibly pleased with Scott's efforts.
"Andrea gave us first-class guidance on preparing our home, first-class marketing; and first-class execution. Even after we were in contract, she never stopped selling, getting us a backup offer that resulted in our netting an extra $35,000. She watched out for us every step of the way and she follows through on everything she promises. If you want a truly standout listing agent, Andrea is the one to hire" said Jim and Roxana Barron, Alamo.
"Andrea was like a breath of fresh air. She was incredibly attentive to our needs and unwaveringly professional; we felt completely safe leaving the process in her hands. Andrea protected our interests every step of the way, and the results definitely exceeded our expectations. We felt like we had more than an agent: we had an ally. We wouldn't hesitate to recommend Andrea Scott to anyone. In our book, she wasn't just a great agent, she was a lifesaver!" said the Gradov Family, Alamo.
See Andrea Scott's Five Star online profile here!
Five Star Professional contacts thousands of recent homebuyers to identify award candidates. Phone and online respondents rate their real estate agent on 10 satisfaction criteria. Candidates with a qualifying client satisfaction rating move on to be evaluated on objective criteria such as experience, production levels and disciplinary and complaint history.
Real estate agents do not pay a fee to be considered or awarded.
For more information, visit http://www.fivestarprofessional.com.