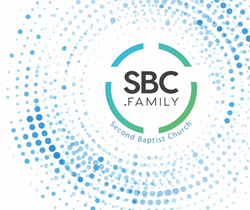 "Our founders would be pleased with what GOD has done through this ministry for the past 95 years" - Rev. Dr. Ivan S. Pitts
SANTA ANA, Calif. (PRWEB) February 13, 2018
On Sunday, Feb 18, 2018, Second Baptist Church of Santa Ana (SBC) will celebrate its 95th anniversary. As the oldest historically African American Christian church in Orange County, CA. It's a monumental example of staying power. Visit http://sbc.family or https://www.facebook.com/SBCFamily-172278696597523/
The 95th Anniversary Celebration will be spread across two services at the SBC Santa Ana, main campus at 4300 Westminster Ave. in Santa Ana, CA. Service times are 8:00 am and 11:15 am PST. The 11:15 service will be followed by a luncheon in the Fellowship Hall on campus – RSVP required.
Featured Speaker will be Rev. Dr. Charles E. Turner of New Pleasant Grove Missionary Baptist Church of Houston, TX. http://npghouston.org/
SBC strives to be a multi-cultural congregation that features a relaxed worship style, solid bible teaching and preaching, strong ministries for every generation, and soul stirring music; all progressively reflective of the shifts required to reach the World with a 21st century church.
A recent expansion into Southern Orange County (Lake Forest, CA) has brought additional diversification. Now on its two campuses, SBC serves the Christian community hosting multiple Spanish speaking churches and a Vietnamese congregation – all ethnically pastored by and conducted in their native languages.
Sr. Pastor Dr. Ivan S. Pitts had this to say about the church he leads, "…Our founders would be pleased with what GOD has done through this ministry for the past 95 years… This Church has been so instrumental in the spiritual growth of this community for generations. I am so honored to be the pastor of the SBC family during this time…"
Per Dr. Turner on his visit to SBC: "It's an honor to be included in this grand and historic 95th Church Anniversary! Second Baptist Church embodies what it means to be the Body of Christ with a faith that works. One shining example of this was in the aftermath of the unprecedented flooding in Houston, TX due to Hurricane Harvey in late August 2017. Pastor Pitts served in our relief center and met with myself and other community leaders to get a sense of the devastation and the need. In November, members from Second Baptist Church arrived with sleeves rolled up and served with compassion in our relief center and assisting 'mucking out' flooded homes. Those members unable to travel were still able to help directly as Second Baptist Church also gave generously to support our relief efforts."
###
SBC is a Christ centered church in Santa Ana and Lake Forest CA. With a vision to demonstrate the love of Christ to "every Nation, Generation and Situation." This will be accomplished by Sharing CHRIST ~ Building Believers ~ Caring for All. Located at 4300 Westminster Ave., in Santa CA. 92703 and 22600 Lambert St., Bldg. D., Ste.1006 in Lake Forest, CA. 92630.
Online at http://sbc.family On Twitter @sbc_family OR Call 714.741.0590
Contact: Michael P. Monroe, Deacon @714.741.0590 or 949.226.5302