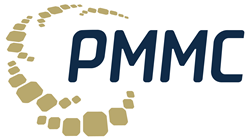 "We chose PMMC because of their accurate solutions, expertise, and personalized approach as a partner. We look forward to seeing our managed care vision turn into reality."
CHARLOTTE, N.C. (PRWEB) February 19, 2018
PMMC, a leading healthcare revenue cycle management company, was selected by Mercy Health, Ohio's largest health system, as its strategic partner for contract management.
Mercy Health is made up of 23 acute care hospitals across Ohio and Kentucky and is one of the largest health systems in the United States with more than 33,500 employees.
"Our number one priority is delivering high-quality, cost-effective care to the communities we serve, especially the poor and underserved," said Tom Golias, Chief Managed Care Officer at Mercy Health. "The strategic partnership with PMMC is the key to us becoming more targeted and efficient in our managed care function through the back-end of the revenue cycle and monitoring payer performance, which in turn, will allow us to continue to focus on serving the community."
PMMC's fully integrated hospital and physician contract management system, driven by its 99 percent data accuracy rate, gives Mercy Health the ability to analyze all of its claims and identify trends in contractual underpayments, overpayments, and denials with executive reporting and analytics.
This business intelligence gives Mercy Health a strategic advantage when negotiating new contract terms with its payers and allows them to understand the true value of a payer contract.
"Mercy Health is a prime example of a highly engaged health system taking a holistic view of the effects managed care has on the revenue cycle and understanding the significant impact it can have on the entire organization," explained Roger Shaul, President of PMMC. "We look forward to helping Mercy Health improve their net revenue so they can continue to focus on their core mission."
Over the next five years, Mercy Health will work in partnership with PMMC's dedicated managed care experts to improve contract governance with process, accountability, and technology.
"This is an exciting announcement for both Mercy Health and PMMC," added Tom Golias. "We chose PMMC because of their accurate solutions, expertise, and personalized approach as a partner. We look forward to seeing our managed care vision turn into reality."
About PMMC
PMMC provides high value revenue cycle software and services to improve the financial performance of healthcare organizations. Our software and expertise focuses on payment accuracy and identifying more revenue opportunities across the revenue cycle.
PMMC helps hospitals identify underpayments and denials, increase price transparency, and manage bundled payments. Clients see, on average, a 10 to 1 return on investment with software and services. For more information, visit http://www.PMMConline.com.
About Mercy Health
Mercy Health is the largest health system in Ohio and one of the top five employers in the state, with more than 33,500 employees serving communities throughout Ohio and in Kentucky. Mercy Health provided care for patients more than 6.3 million times in 2016. The system includes assets of $6.3 billion and nearly 500 care sites, including 23 hospitals, eight senior living communities, five hospice programs and seven home health agencies. Its clinically integrated network, Mercy Health Select, coordinates more effective and efficient care for more than 200,000 patients, saving money for taxpayers through the Medicare Shared Savings program. In keeping with its mission to improve the health of its communities, Mercy Health provides nearly $1 million per day in community benefit services. For more information, visit http://www.mercy.com or connect with Mercy Health on Facebook, LinkedIn, Google+, Pinterest and Twitter (@LivingMercyHlth).