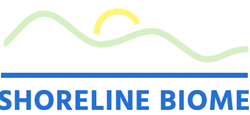 FARMINGTON, Conn. (PRWEB) February 14, 2018
Farmington-based startup, Shoreline Biome, today announced they have secured $1.1M in equity funding from Connecticut Innovations and independent investors. With this funding, the biotech firm plans to continue development of their novel kits, protocols, and software used to identify and quantify the bacteria in the human microbiome.
The company is located at the UConn Technology Incubation Program on the UConn Health campus in Farmington collaborates closely with faculty from The Jackson Laboratory for Genomic Medicine, Yale University, and UConn.
The financing follows several other achievements for Shoreline Biome, including winning a UConn Innovation Fund investment for the development of spore and cell lysis technology and a Phase I SBIR grant from the National Institute of Drug Abuse (NIDA), part of the NIH. The SBIR grant was funded to develop kits, methods, and software for high-resolution amplicon microbiome profiling. The project is a collaboration between Shoreline Biome, George Weinstock, PhD, Professor, and Evnin Family Chair and Director of Microbial Genomics at The Jackson Laboratory for Genomic Medicine and Dr. David Hafler, William S. and Lois Stiles Edgerly Professor of Neurology and Professor of Immunobiology; Chair, Department of Neurology of the Yale School of Medicine. Dr. Hafler is also the Neurologist-in-Chief, Yale New Haven Hospital.
"Our long-standing collaboration with Shoreline Biome, beginning with the Connecticut Bioscience Innovation Fund and continuing with our NIH SBIR grant, is helping us to develop better methods to identify pathogens that pose a major health threat and study the wide-ranging health effects of the multitudes of microorganisms that inhabit each of us," said Weinstock.
Shoreline Biome's unique kits feature comprehensive lysis of even hard to crack microbes, simple workflow, and the ability to identify organisms down to the strain-level. The initial kits can be used on the Illumina and PacBio sequencing platforms.
"We have designed a suite of Polymerase chain reaction (PCR) targets that tailor the assay to the needs of the researcher, including the ability to generate a PCR product capable of identifying organisms at the subspecies level," explained Tom Jarvie, CEO of Shoreline Biome. "Our easy to use analysis software demultiplexes the samples after sequencing and provides a quick view of the organisms present in the samples. The output can be analyzed as is, or put into additional software packages. With our thoughtful product design, the entire process now allows researchers to process 96 samples in the morning and have them ready for DNA sequencing after lunch."
About Shoreline Biome
Shoreline Biome has created discovery tools that are advancing the leading edge of understanding how the human microbiome functions across the entire landscape of human health and disease. Our Microbiome Assay Kits are developed and in testing at multiple early access sites. The company was founded in June 2015 by Tom Jarvie, CEO and Mark Driscoll, CSO. Both Mark and Tom, recently employed at Roche/454 Life Sciences, are experienced in the development of innovative next generation sequencing products. The company is located in the UConn Technology Incubation Program in Farmington.
About UConn's Technology Incubation Program (TIP)
UConn's Technology Incubation Program (TIP) is the only university-based technology business incubation program in Connecticut. Established in 2004, TIP couples UConn's world-class research resources, facilities, and business support services with a network of experienced investors and entrepreneurs to help launch high-potential startups. Since 2004, the program has helped over 100 companies that have raised $164.6 million in debt and equity, $62.3 million in grant funding, and more than $50.7 million in revenue while in the program.