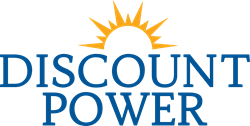 We are glad to increase our involvement and help guide and support initiatives set by ERCOT.
HOUSTON (PRWEB) February 14, 2018
Discount Power (Texas), a Houston-based retail electricity provider, today announced that Mohsin Hassan, Discount Power's Chief Operating Officer, and C. Gibson, Discount Power's Vice President and In-House Counsel, have been elected to serve on the Electric Reliability Council of Texas (ERCOT) Board and the ERCOT Protocol Revision Subcommittee (PRS) respectively.
"ERCOT manages deregulated markets in Texas and is an integral part to the future of the industry," said Neville Ravji, Discount Power's Chief Executive Officer. "We are glad to increase our involvement and help guide and support initiatives set by ERCOT. While this requires significant time commitment on part of our executives, this engagement allows us to provide our input in the ERCOT process based on the perspective gained over our lengthy experience as retail electricity providers in ERCOT."
Mr. Hassan, who was formerly on the ERCOT Technical Advisory Committee (TAC), will now serve as the only Board alternate for the Retail Electricity Provider (REP) segment and will participate in Board and committee meetings, as needed. Mr. Gibson will serve a second term on the Protocol Revisions Committee (PRS), which is responsible for reviewing and recommending action on proposed revisions to ERCOT protocols that are then used by ERCOT and market participants.
"The ERCOT stakeholder process is constructed to ensure reliable bulk and electric system and equitable access to the ERCOT markets," said Ravji. "We look forward to continuing to work with ERCOT and deliver insight into the Texas electricity market from the perspective of retailers like ourselves."
ERCOT is a membership-based 501(c)(4) nonprofit corporation that manages the flow of electric power to 24 million Texas customers, totaling roughly 90 percent of the state's electric load.
About Discount Power
Discount Power is a retail electric provider based in Houston, Texas. The team at Discount Power has been involved in all the business elements of the energy market since the beginning of retail deregulation in Texas and has served hundreds of thousands of residential and commercial customers. The company was ranked in the top 100 of Inc. Magazine's "Fastest Growing Private Companies in America" in 2016 and 2017 and the fastest growing retail energy provider in the country in both years. It was recognized as the Fastest Growing Private Company in Houston for 2017 by the Houston Business Journal. It won the Pinnacle Award for 2017 from the Houston Better Business Bureau. For more information, visit http://www.discountpowertx.com.