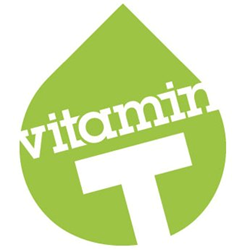 Los Angeles, CA (PRWEB) February 15, 2018
Vitamin T, a leading staffing agency in the creative and marketing industries, announced today that they've won Best of Staffing® Client and Talent Diamond Awards. Presented by Inavero, both awards may only be earned by agencies with a track record of providing excellence in service, and only those agencies who have earned Best of Staffing Client and Talent Awards for at least five years consecutively.
With fewer than 2 percent of all staffing agencies in the U.S. and Canada earning the Best of Staffing Award, just 33 percent of 2018 Best of Staffing winners earned the Diamond Award distinction.
"We're ecstatic to have won the Diamond Award in both categories this year," said Vitamin T president Susie Hall. "We're grateful to our clients and our creative and marketing talent who took the time to fill out Inavero's customer satisfaction surveys. It's their honest feedback that has helped us keep getting better at what we do: matching awesome talent with amazing companies."
Presented in partnership with CareerBuilder, Inavero's awards recognize industry leaders in service quality, using the feedback provided from over 1.2 million surveys. On average, the clients of winning staffing agencies are 2.3 times more likely to be completely satisfied with the services provided. Vitamin T received satisfaction scores of 9 or 10 out of 10 from a full 73 percent of their clients.
The company also received satisfaction scores of 9 or 10 out of 10 from 69 percent of their talent, significantly higher than the industry average. Compared to job seekers working with non-winning agencies, those who retain a winning agency to find them jobs are on average 1.7 times more likely to be satisfied with the services provided.
"With a tight labor market and growing economy, finding the right recruiting partners is critical to success," said Inavero's CEO Eric Gregg. "Best of Staffing Diamond Award Winners provide consistently remarkable service to their clients and job candidates, and I couldn't be more proud to feature them on BestofStaffing.com."
About Vitamin T
Vitamin T is the talent agency for digital creatives. We personally meet each of our candidates face-to-face and conduct hands-on assessments and full portfolio reviews to ensure our talent's skills are best in class. We provide subsidized medical, dental, and vision, as well as a 401(k) plan—not to mention free online training through Aquent Gymnasium. And because we're local, you'll always have highly qualified candidates as fast as humanly possible. Learn more at vitamintalent.com.
About Best of Staffing
Inavero's Best of Staffing® Award is the only award in the U.S. and Canada that recognizes staffing agencies that have proven superior service quality based entirely on ratings provided by their clients and job candidates. Award winners are showcased by city and area of expertise on BestofStaffing.com—an online resource for hiring professionals and job seekers to find the best staffing agencies to call when they are in need.
Contact
Tim Donnelly, Media Contact
Phone: 323.475.7372
tdonnelly(at)vitamintalent(dot)com
Web: vitamintalent.com
###