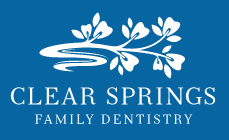 BUDA, Texas (PRWEB) February 15, 2018
As a modern dentist focused on prevention whenever possible, Dr. David McIntyre encourages his community to learn more about how they can take control of their dental health and wellness. Specifically, he wants to bring more awareness about gum disease in Buda, Texas, and the surrounding area in an effort to reduce the negative effects of unmanaged, untreated bacterial infections.
The American Academy of Periodontology estimates that roughly half the population of the United States has gum disease. Gum disease occurs when bacteria breeds between the teeth and gums in the periodontal pockets. If left untreated, the bacteria will destroy healthy gums, teeth, and bone, eventually leading to tooth loss.
Research shows that gum disease also affects more than the mouth. Because the bacteria can spread throughout the body, causing inflammation and reducing the body's natural ability to fight diseases, persons with untreated gum disease may be at higher risk of heart disease, stroke, and diabetes.
The key to gum disease treatment and management is early detection and immediate attention, followed by regular periodontal cleaning appointments. When discovered in its earliest stage, gingivitis, which typically causes bleeding gums, red and swollen gums, tender gums, and chronic bad breath, gum disease is curable. In its later stages, moderate and advanced periodontitis, gum disease can be managed with routine periodontal maintenance to avoid further spread of the disease.
Dr. McIntyre uses advanced methods to comfortably, safely, and effectively treat gum disease in Buda, Texas, patients at his state-of-the-art practice located in Kyle, Texas. He invites anyone experiencing bleeding gums and other gum disease symptoms to make an appointment at Clear Springs Family Dentistry by calling 512-268-4011.
About the Doctor:
Clear Springs Family Dentistry is a general dental practice offering personalized dental care to patients in Kyle, Texas. Dr. David McIntyre is a dentist who values building relationships with each of his patients to truly understand their unique needs and help them reach the healthy smile they deserve. Dr. McIntyre offers a wide variety of services including dental implants, cosmetic dentistry, periodontal treatments, dental crowns and pediatric dentistry. To learn more about Dr. McIntyre or the services he offers, please visit http://www.clearspringsdentistry.com or call 512-268-4011 to schedule an appointment.