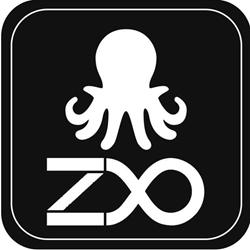 (PRWEB) February 14, 2018
Z8 Clothing is proud to announce the launch of their online store that offers affordable men's clothing with an emphasis on great style. The team at Z8 knows just how difficult it can be to find great looking clothes that don't break the bank and that's why they have embarked on an adventure to make it easy for men to have a great wardrobe.
The launch of the Z8 online community is great for guys of all ages who are looking to take their style game up a notch and their first line of clothes for men is ideal for any situation. Whether these men are gearing up for a night out on the town with their friends, a romantic date for two, or even just a day at the office, Z8 Clothing has affordable men's clothing for every type of man.
Z8 Clothing also make particular note of their dress shirts. With a goal of creating the best men's button down shirts on the market, they offer a great selection of styles that feature unique stylistic flourishes such as contrasting cuff colors, stripes on the inside collar placket, and the company logo on the shirt's gusset, depending on the style of the shirt in question because it's the little things that set their items apart. The founders of Z8 Clothing knew just how hard it can be to find an affordable men's dress shirt with a modern fit that wouldn't cost an arm and a leg, so they decided to make these shirts themselves and men across the country are rejoicing.
The Z8 Clothing online store also features comfy hoodies, stylish genuine leather jackets, trousers, and more so any man can put together a good looking wardrobe without the high cost. Between their clean styling and killer touches--coupled with the affordable price tag--men everywhere can now enjoy a unique style that sets them apart. Whether the goal is to find a navy polka dot shirt for work or a cozy hoodie to lounge around in, it's available now at Z8 Clothing.
Many guys wonder where to shop for men's clothes online and settle for looking less than their best. Z8 Clothing strives to be the perfect option for these men. Between the low prices, the free shipping, and the small details that set their clothes apart, it's a win all around. Z8 Clothing is where quality meets style because the difference between looking good and looking great all lies within the fit and the details. Making a statement with clothing might be a challenge to some, but Z8 makes it a breeze.
Join the Z8 Clothing movement and enjoy affordable men's clothing that will ensure that men all across the country receive compliment after compliment.
About Z8 Clothing
Z8 is the best option for finding affordable clothing online. With an emphasis on making the best men's button down shirts and stylish genuine leather jackets, they are poised to help men everywhere dress better without breaking the bank. Build a wardrobe, look great, and save big in the process at http://www.z8clothing.com.