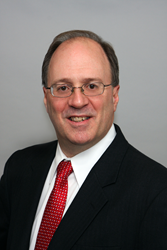 There is no greater feeling than telling a client that their mortgage has been approved when they never thought they could ever own a home
MORRIS PLAINS, N.J. (PRWEB) February 14, 2018
Paul Magliano, Weichert Financial is featured in a special section of the March issue of New Jersey Monthly as a 2018 Five Star Mortgage Professional award winner.
Five Star Professional partnered with New Jersey Monthly to identify and showcase an exclusive group of mortgage professionals who have demonstrated excellence in their field. Less than 2% in the New Jersey received this recognition.
"The mortgage process has become a tedious task for both experienced and first-time homebuyers. It is more important than ever to work with a loan office you can trust. My clients and their needs always come first. I work with them to create a monthly payment that will not negatively affect their financial situation and way of life," said Paul Magliano of Weichert Financial. "There is no greater feeling than telling a client that their mortgage has been approved when they never thought they could ever own a home."
The 2018 Five Star Mortgage Professional award winners have been carefully selected for their commitment to professional excellence and overall client satisfaction. The award is based on rigorous research with significant focus on customer feedback and providing quality services.
"Five Star Mortgage Professionals provide world-class service which is evident through their clients' loyalty. With a strong foundation of knowledge and experience, they work to understand their clients' needs and provide a financing solution that fits," Dan Zdon, CEO, Five Star Professional.
See Paul Magliano's Five Star online profile here!
Five Star Professional has been conducting market research to define and promote professional excellence in service professionals since 2003.
Mortgage professionals are awarded based on an in depth research process. Thousands of consumers are contacted to rate their mortgage professional on evaluative criteria including customer service, integrity, communication and overall satisfaction. Beyond a qualifying client evaluation score, professionals are evaluated on objective criteria such as experience, production levels and disciplinary and complaint history.
There is no fee to be considered or awarded. Visit http://www.fivestarprofessional.com for more information.