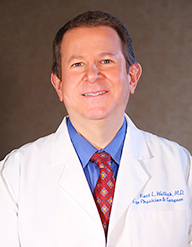 "Offering up our facility is the least our practice can do to ensure that these children are receiving the eye care that they need."
LAS VEGAS (PRWEB) February 15, 2018
Wellish Vision Institute is partnering up with Sailing4Sight, which is a 501 C 3 public charity, to provide free eye exams and free eyeglasses to homeless and less fortunate school-aged children who live in Las Vegas and the surrounding areas. The occasion will take place at 2110 East Flamingo Road in Las Vegas, Nevada 89119. Wellish's own board-certified doctors and additional referred doctors will provide care for the event.
Dr. Kent Wellish will be the lead director and doctor of the charity event, and will work alongside select doctors, volunteers, and staff to provide these exams for qualifying children. Children should be referred to Sailing4Sight by their school nurse or parents can contact the charity directly, if necessary. Wellish Vision Institute is known for being a premier LASIK and cataract center, in addition to providing cutting-edge eye care services to Las Vegas residents.
The doctors and staff at Wellish Vision Institute are passionate about philanthropic events, and they are devoted to helping those in need that may not have the availability to see an eye doctor for their vision needs. Real care for real people is a motto of Wellish Vision Institute, and Dr. Wellish says he plans to deliver on his practice's ideology. "Offering up our facility is the least our practice can do to ensure that these children are receiving the eye care that they need," said Dr. Kent Wellish. Dr. Wellish was the first laser vision surgeon in Nevada, and he has been voted a Top Doc in Las Vegas, as well as the number one choice for all-laser LASIK, according to a poll of his peers.
About Wellish Vision Institute:
Since 1994, Wellish Vision Institute has been at the forefront of ophthalmology. With a diverse staff of highly trained and experienced professionals in all areas of eye care, and a commitment to deliver top-notch, individualized treatment, Wellish Vision Institute providers are confident that no matter what the vision needs are, they can help. Their services include: LASIK, refractive, and cataract procedures, corneal transplants, collagen cross-linking, and ICL implants.
You can schedule an appointment by visiting http://www.wellishvision.com or by calling 702-733-2020.