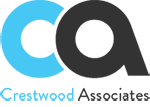 Mount Prospect, IL (PRWEB) February 15, 2018
Crestwood Associates LLC, a leading ERP and CRM partner has once again been named the Acumatica US Partner of the Year. In addition to that honor, Crestwood racked up four additional awards at the Acumatica Summit, including two Most Valuable Professional awards, Marketing Evangelist of the Year, and Cloud Adoption Partner of the Year.
Brian McGuckin, partner at Crestwood offered, "We were surprised and honored to receive so many acknowledgements at the 2018 Acumatica Summit. We are thrilled with the recognition from Acumatica, and want to give credit where credit is due, to our amazing Acumatica marketing, sales and delivery teams. Without their efforts, we wouldn't be here."
The awards were announced at the 10th annual Acumatica Summit held in Nashville, Tennessee, in January 2018.
The Partner of the Year Award is given to the partner who outshines all others in driving Acumatica growth and innovation along with demonstrated technical expertise.
"This year, we are honored to recognize the expertise and commitment from Crestwood Associates and name them as our top partner in the US for the second year in a row," Jon Roskill, CEO Acumatica.
Additionally, two of Crestwood's employees earned the prestigious Acumatica MVP Award. Mike Aichinger and Jeff Williams, both Senior Acumatica Consultants at Crestwood Associates, were recognized as leaders in the industry. The Acumatica MVP award honors people in the Acumatica community who share their expertise, knowledge and dedication to the platform and product.
Our very own Director of Marketing, Donna Krizik Parsons, took home the Marketing Evangelist of the Year award. This brand new award category recognizes contributions and support of the Acumatica community through marketing leadership efforts.
Read more about these awards, and see pictures from Acumatica Summit 2018.
About Crestwood Associates
Founded in 1998 and headquartered in Mount Prospect, Illinois, Crestwood Associates is a founding Acumatica partner, Acumatica US Partner of the Year (2016 & 2017), a Gold Certified Microsoft Dynamics Partner and 10-time Presidents Club Award winner and Inner Circle Award winner. Crestwood delivers a variety of business solutions, including: Acumatica Cloud ERP, Microsoft Dynamics GP, Microsoft Dynamics SL, Microsoft Dynamics CRM (now called Dynamics 365), and Greentree applications. From accounting and financial reporting, to CRM, manufacturing, distribution, payroll and human resources, Crestwood Associates provides the tools and quality services that help businesses perform above and beyond the competition. The Crestwood team is comprised of over 45 certified professionals who provide in-depth industry experience and functional expertise.
About Acumatica
Acumatica is a leading provider of cloud business management software that empowers small and mid-size businesses to unlock their potential and drive growth. Built on the world's best cloud and mobile technology and a unique customer-centric licensing model, Acumatica delivers a suite of fully integrated business management applications such as Financials, Distribution, CRM and Project Accounting, powered by a robust and flexible platform.