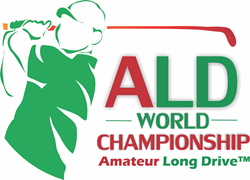 Myrtle Beach, South Carolina (PRWEB) February 17, 2018
The inaugural (2017) Amateur Long Drive™ World Championship drew 100 competitors from 22 states and 5 countries. Organizers hope to build on last year's success by adding multiple regional qualifiers across the United States. As of this writing, 8 qualifying events have been confirmed with at least 6 more in the works. "I think we could do as many as 16," says Director of Operations, Jason Dores. "We're attempting to spread them out across the country as far as possible."
Amateur Long Drive™ (ALD) is a grass roots initiative to grow the sport of Long Drive. Competitors may compete in any ALD sanctioned regional qualifier to advance into ALD competition rounds. In addition to the regional qualifiers, August 16th (on the Barefoot Resort Championship grid) is dedicated for open qualification. There will be a Last Chance Qualifier on Friday August 17th just prior to commencement of the competition rounds.
Competition rounds begin in the afternoon, Friday August 17th and narrow the fields in preparation for the World finals on Saturday. World Champions will be crowned in all divisions by 7 PM Saturday. At 8 PM the longest hitters in each division will compete under the lights in the Open World Championship on live television. To be eligible for the Open players will be required to hit a predetermined "qualifying drive" during their competition rounds. At the end of this round, one person will be crowned Amateur Long Drive™ Open World Champion. The 2017 Open World Champion, Mark Lawrence of Utah, came out of the Senior division to earn a spot and win the title.
Two new divisions (Veterans & Youth 12 and Under) have been added for 2018. Organizers moved the World Championship date to coincided with the Veteran Golfers Association (VGA) Super Regional Tournament...also being held at Barefoot Resort & Golf. "We're very excited to be working with the VGA," says ALD founder, Jeff Gilder. "Adding the Veterans Division gives us yet another way to shine a light on those who server our country. Working with the VGA feels like family. Those are some great folks behind that organization!"
"Barefoot Resort & Golf is excited to be hosting the 2018 ALD competition," says Dave Genevro, General Manager. "Being under the lights at our 30 acre lighted driving range will make for a great venue. With the competition only in the 2nd year of existence the growth of the event has been tremendous. This ALD is offering qualifiers in many key areas around the United States and the excitement surrounding the event continues to grow even though we are 6 months away from the actual event date."
For more information, visit the event website at https://amateurlongdrive.com. To register Click HERE.