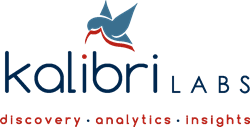 "David and Jennifer bring a combination of practical industry knowledge and revenue strategy know-how to add value for client adoption. We are excited to roll out Hummingbird PXM and our real estate insights reports with greater scale going forward."
ROCKVILLE, Md. (PRWEB) February 15, 2018
Kalibri Labs is pleased to announce the addition of David Attardi as Senior Vice President, Sales and Marketing, and Jennifer Hill as Vice President, Business Development. Kalibri Labs, a big data and analytics firm for the hospitality industry has built a digital platform to evaluate and predict revenue performance.
Attardi and Hill join an impressive team already in place at Kalibri Labs, bringing with them the perspective and extensive hands-on hotel and real estate knowledge to enable hotel owners and operators to leverage Kalibri Labs' toolkit for evaluating and improving profit contribution.
Prior to joining Kalibri Labs, Attardi served as Vice President of Lodging Development for Red Lion Hotels Corporation, leading the company's aggressive pursuit of franchise growth on the east coast. Prior to that, he operated as Vice President of Interactive Marketing at B. F. Saul Company, in charge of all the organization's online and offline channel distribution. Over the years Attardi has been heavily involved in many industry organizations, such as IHG Owners Association's Emerging Leaders Council, Marriott eCommerce Franchise Committee, and Board member of the Washington, DC chapter of HSMAI.
Hill comes to Kalibri Labs most recently from Highgate where she served as Regional Director of Revenue and Distribution. She has over 17 years of direct hotel operations and revenue experience at an array of branded and independent properties. Hill is an active member of the Advisory Board for the Washington DC chapter of HSMAI; has been recognized as one of the Top 25 Minds in Sales, Marketing and Revenue Optimization in 2017; and was awarded the HSMAI Revenue Management Professional of the Year in 2014.
This powerful combination of experience brings depth and breadth of industry perspective to the Kalibri Labs' portfolio of products, specifically Hummingbird PXM, a hotel revenue strategy platform. Hummingbird PXM delivers insights to hotel owners and operators focused on revealing opportunities by channel, rate category and travel agency to grow a hotel's profit contribution.
"We have spent the last 5 years building our database to over 30,000 hotels with details of daily transactions and their cost of acquisition supplemented by critical external data points including Airbnb supply and demand, consumer review indices and loyalty contribution," said Cindy Estis Green, CEO and Co-founder of Kalibri Labs. "David and Jennifer bring a combination of practical industry knowledge and revenue strategy know-how to add value for client adoption. We are excited to roll out Hummingbird PXM and our real estate insights reports with greater scale going forward."
In addition to the Hummingbird PXM digital platform, Kalibri Labs offers a variety of dynamic reports and analysis that leverage its next generation net revenue metrics through the lens of real estate development, asset acquisition/disposition, financing and valuation. By understanding a hotel's 'revenue capture,' or how much revenue a hotel keeps of what the guests pay, owners, developers, brokers and lenders can more accurately assess a hotel's position in the market and the impact of the property's distribution channel mix on its profit contribution and ultimately on its valuation.
ABOUT KALIBRI LABS
Kalibri Labs evaluates and predicts revenue performance in the digital marketplace with its next-generation hotel benchmarking platform and analytical reports. The Kalibri Labs database, updated monthly, is comprised of guest stay records, including cost of customer acquisition and detailed source of business information, from over 30,000 hotels dating back more than 5 years to give an expansive view of the U.S. hotel industry performance.
MEDIA CONTACT:
Ken Barna
ken(at)kalibrilabs(dot)com
301-799-2609