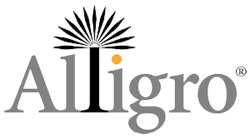 The most important thing is that we share common values.
FAIRFIELD, NJ (PRWEB) February 15, 2018
Altigro Pension Services, a leading retirement plan services firm, is pleased to announce the addition of more than 190 401(k) and other defined contribution plans from Pro-Plans, Inc. dba Professional Retirement Planners. Both firms have deep roots in New Jersey and have been friendly competitors for many years. With this agreement, Altigro also adds Pro-Plan's staff to its expert team to enhance administrative capacity for growth.
Karen McIver, a Pro-Plan founder and principal offered, "Our two companies have always shared the same commitment to excellence and client success. We're excited to be part of the Altigro organization and offer clients a deeper set of services to support their retirement path." Karen brings two senior administrators with her as part of Altigro's commitment to facilitating a seamless transition for clients.
Altigro works with financial advisors and leading national platform providers to provide more than 900 401(k), cash balance, defined benefit and other retirement plan strategies for employers across the country. Steven Greenbaum, Altigro Pension President, said, "I have enormous respect for the work Pro-Plan has done, but the most important thing is that we share common values. I'm truly delighted to welcome their clients and team to our group."
Altigro and Pro-Plans both use FIS Relius Administration for retirement plan recordkeeping and administration which is expected to help drive a seamless migration for client plans. Altigro also uses PensionPro workflow technologies and will introduce data collection features that make it easier for employers to securely receive and provide periodic information. The company has also announced that it intends to maintain current fee structures and service deliveries in place for Pro-Plan clients.
About Altigro Pension Services
Based in Fairfield, NJ, Altigro works with brokers and financial advisors to provide consulting, plan design, administration and compliance services for qualified retirement plans. The company has delivered expert service in 401(k) as well other defined contribution and defined benefit plans since 1974 and is one of the first firms nationally to have earned a CEFEX (Centre for Fiduciary Excellence) certification for their administration operations. To learn more, visit http://www.pension.altigro.com.