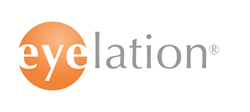 (PRWEB) February 15, 2018
In 2011 Eyelation revolutionized an industry, launching the first of its kind self-service eyewear kiosk for prescription safety glasses. Eyelation's kiosks capture scans of doctor's prescriptions and allow remote opticians to take fitting measurements, while managing employee benefits all in one easy to use "ATM like" experience. Today Eyelation is excited to release its mobile program from beta, and roll it out to all their customers!
Eyelation's program struck a chord from the outset, and today there are over 650 companies representing over 300,000 employees using the system. According to Eyelation's founder Brad Kirschner:
"I always get asked why a kiosk? Why can't people just do this on their phone? For years before I started Eyelation, I would visit factories in person fitting people with eyewear the old-fashioned way. Not everyone that works in a factory has the same level of access or comfort level with technology. A kiosk format provides a uniform experience that every employee can use and have access to equally.
"Kiosks also allowed us to develop a system for measuring. There were so many crazy systems out there that had people holding things up to their face like a quarter or credit card to measure. I was really proud of my team when we developed a camera system allowing us to properly fit people for eyewear."
While there is still tremendous demand for Eyelation kiosks (they expect to install kiosks in an additional 250 companies this year alone), last year Eyelation's beta of a mobile application was a great success. For the first time it allowed access to Eyelation's system for remote workers and smaller sites. Company administrators still have access to all of the orders placed by their employees and benefit information is still tracked on one centralized administrative website regardless of which system is used. The enhancement has also enabled a simple re-ordering process for those employees who have used the kiosk prior. Mobile ordering already accounts for over 20% of Eyelation's orders.
For more information please visit: