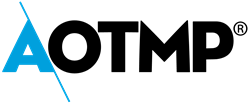 INDIANAPOLIS (PRWEB) February 20, 2018
AOTMP is pleased to announce the participation of Greenstream International in the Efficiency First® Vendor Solution Certification Program.
During the Program, Greenstream International will align its solution capabilities with the Efficiency First® Framework, a standard for driving technical, financial and operational efficiency across enterprise fixed and mobile telecommunications environments.
Greenstream International's participation in the Efficiency First® Vendor Solution Certification Program serves as an outward symbol of its commitment to excellence and desire to provide unparalleled solutions to their customers and the telecom marketplace. Certification will be awarded upon meeting or exceeding top tier performance requirements.
"As mobile devices become more entrenched in everyday business and the speed of innovation escalates, end-of-life and reverse logistics management becomes a more necessary and critical stage of the lifecycle," said AOTMP SVP of Efficiency First® Adoption, Timothy C. Colwell. "AOTMP is excited to partner with Greenstream International as it works toward ensuring alignment with Efficiency First® Framework to meet the needs of today's mobile enterprise."
"Greenstream is committed to helping its customers navigate the mobile device aftermarket, from data compliance to device disposition," said Greenstream International CEO, Jared Smith. "But what really sets us apart is our commitment to evolve and improve our service offering amidst the constant changes in mobility. Solution Certification, and alignment with the Efficiency First framework, is part of that evolution."
ABOUT AOTMP
AOTMP is a global information, research and advisory firm for telecom management best practices and industry standards. We deliver actionable insight, data, and best practices through our Efficiency First® Framework that equip telecom, IT, and mobility leaders and vendors to achieve telecom management industry excellence. For more information, visit aotmp.com.
ABOUT GREENSTREAM INTERNATIONAL
Greenstream International is an industry leading global provider of reverse logistics and asset recovery solutions for wireless devices and consumer electronics.
Founded in 2009 and based in Austin, Texas, Greenstream enables some of the world's largest wireless carriers, insurers and enterprises to reach their goals for cost recovery, environmental stewardship and data compliance.
Greenstream's secure triage and refurbishment facilities in the US and abroad are R2/ISO9001/ISO14001/ISO18001 certified and process millions of serialized wireless devices each year from receipt to redeployment or certified destruction. Learn more at http://www.intgst.com.