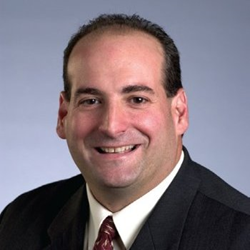 Over the past year, erwin's partner ecosystem has expanded in the number of consulting partners and new resellers joining the community directly via organic discussions or indirectly through our recent acquisitions. Additionally, we are laser-focused on bringing the best data governance solutions to
MELVILLE, N.Y. (PRWEB) February 15, 2018
erwin, Inc., the data governance company, today announced that David Casillo, the company's Senior Vice President for Global Channels and Inside Sales, was recognized by CRN as a 2018 Channel Chief.
For more than 30 years, Dave Casillo has been building and managing best-in-class channel organizations. He is part of a very exclusive group of IT industry executives who have operated within all three major tiers of the channel holding senior leadership roles at one of the largest global distributors, one of biggest worldwide resellers and three of the largest software vendors in the world. At erwin for just over a year, he is responsible for all aspects of the company's channel go-to-market.
"I'm honored to be among this year's CRN Channel Chiefs," said Casillo. "I've worked in the channel community for a long time and I'm more energized than ever. Over the past year, erwin's partner ecosystem has expanded in the number of consulting partners and new resellers joining the community directly via organic discussions or indirectly through our recent acquisitions. Additionally, we are laser-focused on bringing the best data governance solutions to the channel to help customers model, govern and manage data like never before. Truly exciting times."
CRN, a brand of The Channel Company, compiles their annual Channel Chief list to recognize leaders in the IT channel who drive growth and revenue for their organizations through channel partners. Channel Chief honorees are selected by CRN's editorial staff on the basis of their professional achievements, standing in the industry, dedication to the channel partner community, and strategies for driving future growth and innovation. Each of the 2018 Channel Chiefs has demonstrated loyalty and ongoing support for the IT channel by consistently promoting, defending and executing outstanding channel partner programs.
About erwin, Inc.
erwin, Inc. provides the only unified software platform combining data governance, enterprise architecture, business process and data modeling. Delivered as a SaaS solution, these technologies work together to unlock data as a strategic asset so all enterprise stakeholders can discover, understand, govern and socialize data to mitigate risk, improve organizational performance and accelerate growth. For more than 30 years, erwin has been the most trusted name in data modeling and its software foundational to mission-critical data programs in government agencies, leading financial institutions, retailers and healthcare companies around the world. Learn more at http://www.erwin.com.
CRN is a registered trademark of The Channel Company, LLC. All rights reserved