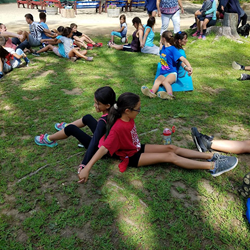 We're very excited to kickoff our 3rd annual Hope Loves Company cause campaign, and our agency is excited to provide assistance to children in our community, throughout the country, and around the world
LAWRENCEVILLE, N.J. (PRWEB) February 17, 2018
John Noto, principal agent of Noto Insurance Advisors, is leading a charity effort to support Hope Loves Company in their mission to provide educational and emotional support to children and young people with a loved one who has been diagnosed with Amyotrophic Lateral Sclerosis (ALS), also known as Lou Gehrig's disease.
"We're very excited to kickoff our 3rd annual Hope Loves Company cause campaign, and our agency is excited to provide assistance to children in our community, throughout the country, and around the world," said Noto.
Residents and business owners in the Lawrenceville area are encouraged to be part of the charity event. Noto and his team will be offering cash donations based on recommendations; for every person sent into the firm during the charity event to receive a no obligation quote on insurance, the firm will make a monetary contribution to Hope Loves Company.
More information on how to be part of the event is available here: http://www.notoinsuranceadvisors.com/Rewards-Program_57.
About Noto Insurance
The team at Noto Insurance Advisors is committed to offering the best insurance and financial services in the industry. In addition to providing clients with top-notch protection, coverage, and advice, Noto Insurance Advisors actively assists the local community by investing time and resources into charity campaigns directed at improving the quality of life of residents throughout New Jersey. A helpful Noto Insurance Advisors representative can reached at (609) 895-8450.