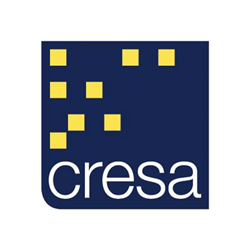 "Since our advisors don't work on commission and we don't own or manage real estate, we work for our clients without any conflict of interest. We wanted our website to reflect that culture of trust and highlight the unique way Cresa approaches serving our clients."
MINNEAPOLIS (PRWEB) February 16, 2018
Cresa Minneapolis has launched a new website, with resources for its corporate real estate clients and business leaders in the Twin Cities.
Cresa Principal Steve Strom shares what moved the team to build a new website: "I've worked at Cresa Minneapolis for six years. It didn't take me long to realize it's a special place and a special group of people. In 2017 we surveyed our customers. I wasn't surprised by what we heard: Our customers rely on us to make smarter real estate decisions, be an extension of their internal teams and to always act with the highest levels of integrity."
"Our customers love our objectivity. It was a bold idea in 1988 to focus on serving tenants exclusively, and Cresa doesn't have the conflicts of interest of the full-service firms who represent tenants and landlords. This unique focus has supported the development of a complete array of services to serve our clients' real estate needs from strategic planning through implementation. Since our advisors don't work on commission and we don't own or manage real estate, we work for our clients without any conflict of interest. We wanted our website to reflect that culture of trust and highlight the unique way Cresa approaches serving our clients."
The new Cresa Minneapolis website shines a light on the clients Cresa has worked with and the problems they've helped solve — finding new office spaces, renegotiating lease terms, overseeing the design and construction of ground-up developments and complex renovation projects, and helping teams relocate without disrupting their business. The website features video interviews with Cresa Minneapolis clients, photos of client offices, industrial, retail and health care facilities, case studies, a blog written by the Cresa Minneapolis team of real estate experts and a checklist to help with a corporate move.
You can find the new Cresa Minneapolis website at http://cresa-msp.com.