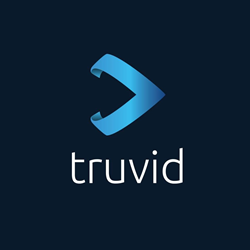 By integrating our technology and publisher reach with Reuters - we're enabling media owners and content distributors to create new revenue streams in the face of increasingly sophisticated competitors
NEW YORK (PRWEB) February 20, 2018
Truvid Inc, the boutique online video content platform, announced a unique partnership with Reuters news and media agency.
The partnership incorporates Truvid's massive direct media reach and advertising technology with Reuters journalist articles video content, and is part of Truvid's ongoing commitment to continually evolve it's product and offerings to serve the needs of the video content and publishers communities.
Truvid's CMS video solutions platform embodies a robust and seamless content management workflow while enabling video delivery to a global network of publishers. Content distributors can streamline their video management and get a 360 degree view of all content behavior, through real time analytics and data, while delivering their content to the end user at top speed and top quality.
Through the fully responsive and user friendly CMS interface, content distributors can fuel their audience engagement and extend their reach beyond traditional advertising video distribution currents.
"Our content and media portfolio demonstrates our commitment to empowering content distributors. Reuters has a long standing reputation for delivering groundbreaking news and media stories to a global audience. By integrating our technology and publisher reach with Reuters media content, we're not only able to make this type of video content available, but we're also enabling publishers and content distributors create new revenue streams in the face of increasingly sophisticated competitors," says Roee Lichtenfeld, CEO of Truvid.
About Truvid:
Founded in 2015, Truvid has built a global video content powerhouse used by thousands of media owners and content distributors in over 100 countries, and includes over 500,000 videos in various languages.
Truvid reaches more than 500 million users worldwide, and has a proven track record of delivering innovative and scalable digital video solutions. Truvid's mission is to create a haven for media owners and content distributors to interact, communicate and work in unity to deliver professional video advertising solutions.
Truvid a is trusted partner for global clients including Oath, Rubicon and Reuters.
Truvid is based in New York and Tel Aviv.
Visit http://www.truvid.com for more information or follow us on Linkedin for more updates
About Reuters:
Reuters, the news and media division of Thomson Reuters, is the world's largest international multimedia news provider reaching more than one billion people every day. Reuters provides trusted business, financial, national and international news to professionals via Thomson Reuters desktops, the world's media organizations and directly to consumers at http://www.reuters.com and via Reuters TV. For more information on Reuters News Agency, visit: http://www.reuters.com/newsagency