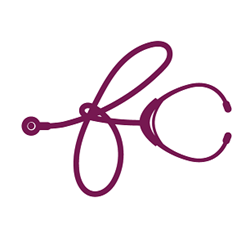 We have a responsibility to take what we've learned and expand our offering to the allied professionals who've waited patiently for us to do so.
ROSEVILLE, Calif. (PRWEB) February 22, 2018
FlexCare Medical Staffing has announced the launch of its new nationwide allied staffing division.
In an effort to broaden the staffing solutions it provides to healthcare facilities around the country, FlexCare now provides travel staffing for the top allied specialties, including physical therapy, occupational therapy, radiologic technology, respiratory therapy, speech language pathology, and surgical technology, among other disciplines. With hundreds of assignments already available to clinicians, FlexCare has tapped into relationships forged over years within the travel nursing industry to jump-start its new enterprise.
"Through the years, we've had numerous requests from clients and clinicians to make our exclusive Singlepoint service and MaxPay guarantee available to allied health professionals," said Travis Mannon, chief executive officer of FlexCare. "We waited until we had the appropriate resources in place and could provide the same focus and professionalism that we provide within the travel nurse industry. We didn't want to compromise one division for the other."
The new division is staffed by a team of experienced recruiters who will focus on the needs of allied health clinicians and the facilities searching for allied professionals. Armed with an award-winning reputation built on fairness, integrity, and a commitment to excellence in service and compliance, FlexCare will be able to extend that same model to allied clinicians. By using seasoned recruiters and account managers, the organization will have an opportunity to tightly manage its processes as it grows the new division.
"We have a responsibility to take what we've learned and expand our offering to the allied professionals who've waited patiently for us to do so," said Mannon. "If we focus on what we do best: find and place great candidates, commit ourselves to strong compliance, and be transparent with our pay packages, it will always serve our customers and our company well."
Since 2006, FlexCare has grown into one of the largest privately-owned medical staffing companies in the nation and now employs over 160 staff at its Roseville, California location.
About FlexCare
FlexCare is a nationwide leader in medical staffing services for the top acute care facilities in the country, and its mission is to deliver premier staffing solutions with integrity and transparency. FlexCare has received numerous awards recognizing the company for excellence, including perennial rankings as the top travel nursing company in the nation from industry authorities like Highway Hypodermics, RightSourcing, and Travel Nursing Central. For more information, visit allied.flexcarestaff.com or http://www.flexcarestaff.com.
For information regarding FlexCare media relations: Gretchen Barry, (916) 382-8519.
To contact the FlexCare Allied Recruitment Division: (866) 564-3589.