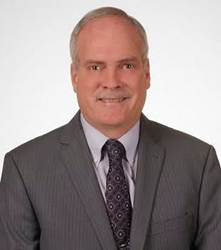 With SafeGuard, we can help people avoid foreclosure and help them stay in their house.
BOSTON (PRWEB) February 16, 2018
Steve Manley, a Realtor at Exit Realty All Stars, is now serving the Boston and Massachusetts areas with SafeGuard Credit Counseling Services. SafeGuard is dedicated to assisting consumers in meeting and satisfying their fiscal responsibilities and reaching their financial goals through financial literacy education, credit, bankruptcy and housing counseling programs.
"Often, by the time the lender or note holder starts the foreclosure process a person's financial situation is improved, yet by that point they are too far behind on the payments, penalties and late fees to be able to catch backup," said Manley. "With SafeGuard, we can help people avoid foreclosure and help them stay in their house."
SafeGuard, a non-profit dedicated to helping people find solutions, works under the general guidelines of Neighborhood Stabilization Program, which was established to stabilize communities that have suffered from foreclosures and abandonment. The primary goal is to keep people in their home.
"The non-profit will buy the home in a short-sale process and then sell it back through various options to the homeowner, if they qualify, or they will sell through the traditional short-sell process and be allowed to stay in their home longer and avoid foreclosure judgement, often receiving money to help with moving expenses," concluded Manley.
About Steve Manley, Exit Realty All Stars
Steve Manley is the Team Leader of the MySearchForHomes.com Team at Exit Realty. He works with buyers and sellers. For more information, please call (615) 538-7490, or visit http://www.mysearchforhomes.com.
About the NALA™
The NALA offers small and medium-sized businesses effective ways to reach customers through new media. As a single-agency source, the NALA helps businesses flourish in their local community. The NALA's mission is to promote a business' relevant and newsworthy events and achievements, both online and through traditional media. The information and content in this article are not in conjunction with the views of the NALA. For media inquiries, please call 805.650.6121, ext. 361.