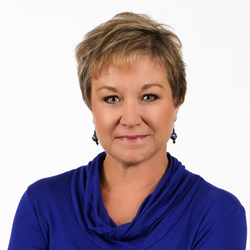 The majority of my businessis by referral, and to know I have satisfied clients, therefore continuing to grow mybusiness by referral, holds a special place in my heart
ALLISON PARK, N.C. (PRWEB) February 15, 2018
Five Star Professional is pleased to announce Wisdom Stikeleather, Southern Homes of the Carolinas, has been chosen as one of Charlotte's Five Star Real Estate Agents for 2017. This is her 8th year winning the award!
Five Star Professional partnered with Charlotte magazine to recognize a select group of Charlotte-area real estate agents who provide quality services to their clients. Less than 3% of real estate agents in the area were selected. Wisdom Stikeleather, along with other award winners, was featured in a special section of the November 8th issue.
"It means the world do me that my clients take the time to complete the nomination process and appreciate my services enough to honor me. The majority of my business is by referral, and to know I have satisfied clients, therefore continuing to grow my business by referral, holds a special place in my heart," said Wisdom Stikeleather of Southern Homes of the Carolinas.
Five Star Professional has been conducting market research to define and promote excellence in service professionals since 2003. The Five Star Real Estate Agent award program is the largest and most widely published real estate agent award program in North America. Agents are measured using an objective, in-depth research methodology with significant focus on customer feedback and overall satisfaction.
"Five Star Professional's research is extensive, with more than 10 million consumers, peers and other stakeholders contacted each year. We are relentless in our efforts to identify those professionals with the utmost standard of excellence," Jonathan Wesser, VP of Operations, Five Star Professional.
See Wisdom Stikeleather's Five Star online profile here!
Thousands of consumers are contacted to rate their real estate agent on ten evaluative criteria including customer service, market knowledge, negotiation, closing preparation and overall satisfaction. Beyond a qualifying client evaluation score, real estate agents are evaluated on objective criteria such as experience, production levels and
disciplinary and complaint history.
There is no fee to be considered or awarded. Visit http://www.fivestarprofessional.com for more information.