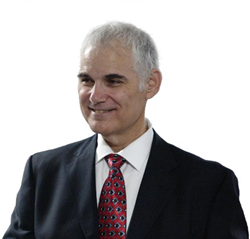 It is important that investors know about these advantages
ASHEVILLE, NC (PRWEB) February 19, 2018
The difference between what investors want to hear and what they need to hear is often vast. But Jim Hitt—the CEO of American IRA in Asheville, NC—recently took to the American IRA blog to explain those tips that investors need to hear to maximize the value of their nest egg when retirement age approaches.
Writing for http://www.AmericanIRA.com, Jim Hitt argues multiple factors will be critical for the success of investors in retirement planning. The first of these tips is in what Jim Hitt calls "true diversification"—which is diversification across asset classes. While much of the traditional advice tells investors to focus on a broad swath of stocks and bonds, Jim Hitt contends that other assets like precious metals and real estate form the backbone of a properly diversified portfolio.
"Many investors hear 'diversification,' and they think it means that you should own more than one type of stock," said Jim Hitt. "And that is all well and good. But it is important to remember that it is just as important to include different asset classes within a retirement portfolio. That way, if one bubble pops, it does not necessarily spread throughout the entire portfolio like a contagion."
Experts often recommend switching to mutual funds rather than stocks to achieve this kind of diversification. Jim Hitt's contention is that the Self-Directed IRA's freedom and flexibility makes true diversification possible by adding private equity, real estate, and a wide range of other investment options.
Other tips in the article addressed varying issues, including taxes. Jim Hitt pointed out that compounding interest is one of the most powerful ways to build wealth, especially given a long term of retirement planning. But compound interest can often be eaten away by failing to take advantage of the natural tax protections afforded to retirement planners by the government. For example, a Self-Directed IRA such as a Roth IRA can include tax-free growth. In a brokerage account, for example, an investor would expose themselves to all sorts of taxable transactions. The IRS gives more freedom for growth in retirement accounts, which in turn helps investors grow wealth.
"It is important that investors know about these advantages," said Jim Hitt. "A Self-Directed IRA is a powerful tool for building wealth, but only if investors know about it."
For more information, visit the American IRA blog at http://www.AmericanIRA.com or call 866-7500-IRA.
"About:
American IRA, LLC was established in 2004 by James C. Hitt in Asheville, NC.
The mission of American IRA is to provide the highest level of customer service in the self-directed retirement industry. Mr. Hitt and his team have grown the company to over $250 million in assets under administration by educating the public that their self-directed IRA account can invest in a variety of assets such as real estate, private lending, limited liability companies, precious metals and much more.
As a self-directed IRA administrator they are a neutral third party. They do not make any recommendations to any person or entity associated with investments of any type (including financial representatives, investment promoters or companies, or employees, agents or representatives associated with these firms). They are not responsible for and are not bound by any statements, representations, warranties or agreements made by any such person or entity and do not provide any recommendation on the quality profitability or reputability of any investment, individual or company. The term "they" refers to American IRA, located in Asheville, NC."