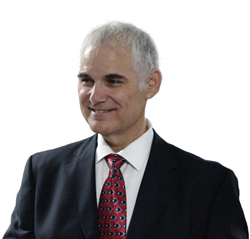 The key is to understand the options that an investor has at their disposal
CHARLOTTE, N.C. (PRWEB) February 19, 2018
The 60-day IRA rollover is a concept familiar to many retirement investors. But that does not mean it is simple. Missing the deadline is one obstacle for many retirement investors—an obstacle that can be fraught with headaches and frustration. Recently, Jim Hitt—CEO of American IRA in Asheville, NC—took to the company blog to explain how Self-Directed IRA investors might still have options when it comes to handling a 60-day IRA rollover.
The 60-day IRA rollover, as defined at the IRS website, means that if IRA distributions or retirement plans are paid directly to an investor, they can be deposited in an IRA/retirement plan within 60 days. This deadline, however, can be subject to certain exemptions.
"The IRS recently released a procedure whereby individual taxpayers can self-certify that your transaction meets the IRS criteria for a waiver of the 60-day deadline," wrote Jim Hitt in the article. "So you can avoid the penalties and interest."
The post then details the process by which investors can go about taking advantage of the IRS processes in place. "The key is to understand the options that an investor has at their disposal," Jim Hitt said of the post. "Many people view this process as black and white. And in some respects, it is. But when the IRS allows you more flexibility, it is a good idea to take advantage of that opportunity. This post explains the Self-Directed IRA rollover for those who want to make it happen in a timely way while ensuring that they protect their assets."
The process in question is a "self-certification" feature. This requires a Self-Directed IRA holder to verify, in writing, that their transaction would qualify for such a waiver. "This is where the difference in Self-Direction is really plain," said Jim Hitt. "People need to know that they take ultimate responsibility for their dealings in issues like rollovers. And they also need to know when to put things in writing."
Why bother? The rollover is an important way to ensure that retirement savings are not exposed to extra taxation, essentially keeping funds within an overall retirement strategy. The IRS allows this, but with certain limitations—including the 60-day deadline.
For more information about the Self-Directed IRA rollover, view the American IRA website at http://www.AmericanIRA.com or call 866-7500-IRA.
"About:
American IRA, LLC was established in 2004 by James C. Hitt in Asheville, NC.
The mission of American IRA is to provide the highest level of customer service in the self-directed retirement industry. Mr. Hitt and his team have grown the company to over $250 million in assets under administration by educating the public that their self-directed IRA account can invest in a variety of assets such as real estate, private lending, limited liability companies, precious metals and much more.
As a self-directed IRA administrator they are a neutral third party. They do not make any recommendations to any person or entity associated with investments of any type (including financial representatives, investment promoters or companies, or employees, agents or representatives associated with these firms). They are not responsible for and are not bound by any statements, representations, warranties or agreements made by any such person or entity and do not provide any recommendation on the quality profitability or reputability of any investment, individual or company. The term "they" refers to American IRA, located in Asheville, NC."