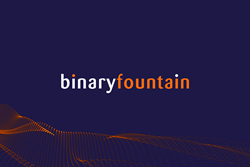 MCLEAN, Va. (PRWEB) February 16, 2018
WHAT:
With the recent rise in healthcare consumerism, online reputation management is vital to establishing patient trust, loyalty and retention. Florida Orthopaedic Institute's marketing department, lead by a former executive from Starwood Hotels and Resorts, will present on the reputation management strategy they implemented as part of creating a 5-star customer experience and attracting more patients.
Florida Orthopaedic Institute will share the approach, tactics and technology platform behind their reputation management program, including:

Adopting a high-touch approach for responding to patient reviews and surveys
Improving the customer experience across 10 locations with digital patient feedback
Increasing online reviews and survey responses with email and mobile texting campaigns
Winning over physicians skeptical of online reviews
Vice President of Marketing, Aaron Clifford, will kick off the webinar by presenting on online consumer trends in healthcare and how they're affecting healthcare providers.
WHEN & WHERE:
Webinar: Creating a Hospitality-Influenced Reputation Management Strategy in Healthcare
Wednesday, February 21, 1:00 – 2:00 PM EST
More information and to register: https://www.binaryfountain.com/resource/creating-hospitality-influenced-reputation-management-strategy-healthcare/
WHO:

Donna Bossuyt, director of marketing & customer service, Florida Orthopaedic Institute
Kim Mott, marketing & customer service manager, Florida Orthopaedic Institute
Aaron Clifford, senior vice president of marketing, Binary Fountain
About Binary Fountain
Binary Fountain is the leading provider of patient feedback management solutions designed specifically for healthcare in a single cloud-based platform. Its patient experience platform is built on a proprietary healthcare-centric Natural Language Processing (NLP) engine that mines patient feedback from surveys, online ratings and review sites, social media, and other data sources to equip its customers with the actionable insights needed to improve patient satisfaction and loyalty, increase engagement and drive sustainable bottom-line results. Leading organizations, large and small, rely on Binary Fountain to understand the patient experience, drive comprehensive operational intelligence throughout the organization, and engage patients with innovative transparency and reputation management solutions. For more information, visit http://www.binaryfountain.com or follow on Twitter @binaryfountain.