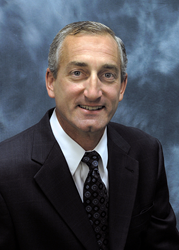 Our clinically integrated network brings together independent and AHN-employed physicians in order to coordinate care across various medical specialties and care sites in a collaborative way.
PITTSBURGH (PRWEB) February 16, 2018
Created with the goal of improving and transforming patient care in our region by promoting better collaboration among employed and independent physicians, Allegheny Health Network's (AHN) clinically integrated network (CIN) is poised to expand its reach. AHN's CIN, known as Physician Partners of Western PA, LLC, will now participate in the Medicare Shared Savings Program (MSSP) as an Accountable Care Organization (ACO). Physician Partners of Western PA is one of 124 new MSSP participants across the country, according to a new report from the Centers for Medicare & Medicaid Services (CMS).
"Our clinically integrated network brings together independent and AHN-employed physicians in order to coordinate care across various medical specialties and care sites in a collaborative way," said William Johnjulio, MD, Chief Medical Director, Physician Partners of Western PA and Chair, Department of Family Medicine, AHN. "We take a patient-centered approach with an eye toward improving the overall quality and value for health care consumers."
When the MSSP launched in 2012, it included 220 ACOs and 3.2 million Medicare beneficiaries nationwide. Those numbers have now jumped to 561 ACOs and 10.5 million beneficiaries. Physician Partners of Western PA coordinates care for nearly a quarter-million people in western Pennsylvania, including more than 35,000 fee-for-service Medicare, or "Original Medicare," patients.
"Becoming part of the MSSP allows us to expand our market to the Medicare fee-for-service population," said Patricia Ballman, Executive Director of AHN's CIN. "This will help us to further improve the health of the communities we serve through Physician Partners of Western PA in the most cost-effective manner."
Per CMS guidelines, an MSSP ACO must demonstrate that it has a quality assurance and improvement program in place that promotes evidence-based medicine, beneficiary engagement, and coordination of care, as well as an internal reporting structure in place to measure quality and cost metrics.
As an MSSP ACO, Physician Partners of Western PA participants will work with Medicare beneficiaries to coordinate care that is best suited to the patient's individual needs. In an ACO, patients benefit from having a more open line of communications between their various providers and being more involved in their health care decision-making process. Through the use of advanced analytics, participating providers are able to share health data to better coordinate care, which can advance the quality of health care while reducing unnecessary expenditures for the patient.
Sam Reynolds, MD, Medical Director of Quality for AHN's CIN, will work closely with participating providers to engage clinicians in clinical improvement strategies and expand population health programs in order to deliver value to patients.
"As we seek to expand the scope of our CIN, it is crucial that we continue to strengthen and sustain the highest quality standards among our network of clinicians in western Pennsylvania," said Dr. Reynolds.
About the Allegheny Health Network
Allegheny Health Network (AHN.org), a Highmark Health company, is an integrated healthcare delivery system serving the greater Western Pennsylvania region. The Network is composed of eight hospitals, including Allegheny General Hospital, its flagship academic medical center in Pittsburgh, Allegheny Valley Hospital in Natrona Heights, Canonsburg Hospital in Canonsburg, Forbes Hospital in Monroeville, Jefferson Hospital in Jefferson Hills, Saint Vincent Hospital in Erie, West Penn Hospital in Pittsburgh and Westfield Memorial Hospital in Westfield, NY. The Network provides patients with access to a complete spectrum of advanced medical services, including nationally recognized programs for primary and emergency care, cardiovascular disease, cancer care, orthopedic surgery, neurology and neurosurgery, women's health, diabetes and more. It also is home to a comprehensive research institute; Health + Wellness Pavilions; an employed physician organization, home and community based health services and a group purchasing organization. The Network employs approximately 19,000 people, has more than 2,800 physicians on its medical staff, and serves as a clinical campus for Drexel University College of Medicine, Temple University School of Medicine, and the Lake Erie College of Osteopathic Medicine.