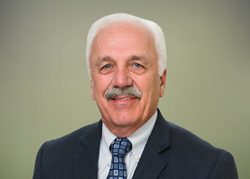 DECATUR, Ga. (PRWEB) February 27, 2018
After serving for the past eighteen years as the founding President and Chief Executive Officer of Community Housing Capital (CHC), Jack Gilbert has announced his retirement at the end of 2018.
According to CHC's Board of Directors Chair, Jim Paley, "Jack has been a true visionary in the community development financing industry. Under Jack's leadership, Community Housing Capital has become an extremely efficient and progressive lender that has made available much-needed financing to NeighborWorks® programs from coast to coast. His vision has set a gold standard for Community Development Financial Institutions nationwide."
"We started Community Housing Capital with the idea that a national community development financial institution (CDFI) intermediary could efficiently leverage scarce grant resources to secure significant private sector investments to make flexible loans to NeighborWorks organizations for the development and preservation of affordable housing. And it worked," said Jack Gilbert.
The model has been quite successful. Since inception, CHC has originated more than 433 loans totaling $639 million to 139 NeighborWorks organizations in 42 states plus the District of Columbia, financing 17,915 units of affordable housing and facilitating more than $2.1 billion in real estate development. Loan losses-to-date, even during the Great Recession, have totaled only 53 basis points on nearly $639 million in lending.
"Community Housing Capital has been instrumental in the ability of NeighborWorks organizations to develop affordable homes for renters and homeowners," said Jeffrey Bryson, interim CEO of NeighborWorks America. "Its flexibility, speed, and consistency when providing capital has enabled NeighborWorks organizations to move quickly when opportunities arose, while also supporting the needs for long-term planning in ways that the private sector could not."
"The numbers are incredible and are a result of the dedicated work of a remarkable team of staff, board, borrowers, investors, and grantors all working together to make housing more affordable to America's working families and seniors," said Paley. "The numbers were also instrumental in CHC securing a $125 million syndicated credit facility from eleven of America's most highly-regarded financial institutions. CHC's performance was also instrumental in becoming the second CDFI to be accepted for membership in the Federal Home Loan Bank of Atlanta."
The CHC Board of Directors has appointed a Search Committee to identify and recruit a new President and Chief Executive Officer. The Search Committee will be led by Paul Mazzarella, Board Vice Chair and recently-retired Executive Director of Ithaca Neighborhood Housing Services.
About Community Housing Capital
Community Housing Capital, a national Community Development Financial Institution intermediary, is a direct lender to the NeighborWorks® network. Incorporated in 2000, Community Housing Capital is certified as a community development financial institution and a community development entity by the U.S. Treasury's CDFI Fund. Lending to members of the NeighborWorks network, Community Housing Capital provides both interim real estate development loans and permanent multifamily loans with favorable rates and terms. Loans are underwritten with the flexibility required to finance complex transactions with multiple layers of subsidies. In its first 17 years, Community Housing Capital has originated 433 loans totaling $639 million to 139 NeighborWorks organizations in 42 states plus the District of Columbia. This activity created or preserved over 17,915 units of affordable housing and facilitated $2.1 billion in total development. Community Housing Capital is headquartered in Decatur, Georgia. For more information, visit http://www.communityhousingcapital.org.
For inquiries:
Jack Gilbert
(727) 480-2103
jgilbert[at]communityhousingcapital[dot]org