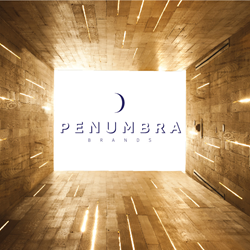 SALT LAKE CITY (PRWEB) February 21, 2018
Antenna79, a leading manufacturer of innovative screen protectors and antenna-enhanced mobile device cases, announced today that it has officially changed its corporate name to Penumbra Brands, Inc. Taken from the astronomical term for the partially shaded, outer rim of a shadow during an eclipse, the name change is intended to reflect the company's ever-expanding product lines and the larger shadow the company will cast as it diversifies and grows going forward.
"Gadget Guard has been, and will continue to be, a big part of what we offer and who we are and the Antenna79 technology we've developed is a huge differentiator for our products," said CEO Gentry Jensen, "But the Penumbra Brands corporate name gives us a broader platform from which we can expand our offerings and evolve our company. It better describes who we are and where we want to go." The company will continue to use the well-known Gadget Guard brand for its popular screen protection products.
Penumbra's growing number of innovative case products will be marketed under BRINK, a separate brand. Currently, the company offers two cell phone cases incorporating patented antenna technologies—alara, which provides stylish protection for phones while reducing user exposure to electromagnetic radiation, and reach, which extends cell phone range with built-in passive antenna technology. Penumbra will also continue to market its eco-friendly screen cleaner under the TechTonic brand.
About Penumbra Brands: Penumbra's mission is to protect devices and people. After 10 years, millions of screen protectors and numerous technology innovations, the company is ready to enter the next and most exciting phase of its existence as Penumbra. Penumbra Brands, Inc. has approximately 100 employees and is headquartered in North Salt Lake, Utah