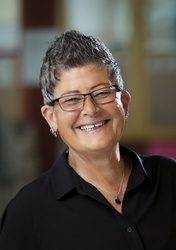 LONG BEACH, Calif. (PRWEB) February 16, 2018
Sheila Caron, Keller Williams Pacific Estates, is featured in a special section of the March issue of the Los Angeles Times as a 2018 Five Star Real Estate Agent award winner.
Five Star Professional partnered with the Los Angeles Times to identify and showcase an exclusive group of real estate agents who have demonstrated excellence in their field. Less than 1% of agents in the Los Angeles area received this recognition.
"There are many qualities and skills that go into being an excellent real estate professional: integrity, in-depth community and market knowledge, marketing savvy, effective negotiation skills and a high-quality professional network, all of which are hallmarks of how I work." – Sheila Caron of Keller Williams Pacific Estates.
The 2018 Five Star Real Estate Agent award winners have been carefully selected for their commitment to professional excellence and overall client satisfaction. The award is based on rigorous research with significant focus on customer feedback and providing quality services.
"The homebuying and selling process can be very stressful. Five Star Professional works hard to identify those outstanding real estate agents that can make all of the difference. Five Star Real Estate Agents are experienced professionals who get top marks from their clients and get results," says Josh Kimball, VP Marketing, Five Star Professional.
See Sheila Caron's Five Star online profile here!
"Given the opportunity, I will serve you with professionalism and genuine interest in your goals. I will uphold your trust and confidence, and strive to earn your future business and referrals. Your real estate success is my success!" says Sheila Caron.
Five Star Professional contacts thousands of recent homebuyers to identify award candidates. Phone, mail and online respondents rate their real estate agent on 10 satisfaction criteria. Candidates with a qualifying client satisfaction rating move on to be evaluated on objective criteria such as experience, production levels and disciplinary and complaint history.
Real estate agents do not pay a fee to be considered or awarded. For more information, visit http://www.fivestarprofessional.com.