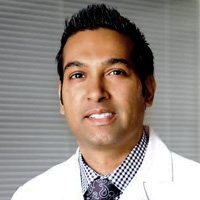 Doctors on Liens announces Milpitas Spine Center as their newest addition in the Bay Area.
MILPITAS, Calif. (PRWEB) February 16, 2018
Doctors on Liens, the leading network of medical providers working on a lien basis, partners with the greatest medical professionals who provide the most effective and efficient care on a lien basis. Doctors on Liens pre-screens and pre-approves each medical professional in their expansive network, ensuring that every patient receives courteous service, same or next day appointments, and prompt and detailed medical evaluations by the best providers throughout California.
The most recent addition to this exclusive network is Milpitas Spine Center lead by Dr. Dhanish Patel, DC and Scott Riley, DC. Their work is very well respected by the legal community in the Bay Area. Their practice provides a comprehensive approach to injury treatments by combining chiropractic care, massage therapy, physiotherapy, and pain management.
Dr. Patel graduated from the distinguished Life Chiropractic College West with advanced education in science, physiology, anatomy, functional biomechanics and radiology. He focuses on a holistic approach to treating injuries as well as patient education.
Dr. Riley also graduated from Life Chiropractic College West after undergraduate work in Kinesiology at Sonoma State University. Dr. Riley combines his education in chiropractic care and athletic training in his approach to treatment. He also has advanced training and specializes in extremity injuries including ankle, knee, shoulder, hip and wrist injuries.
The team at Milpitas Spine Center has extensive experience with personal injury patients and helps with their recovery and legal case by providing:
● Individualized treatment plans for each patient with no generic approaches
● Same day and next day appointments to provide prompt pain relief
● Detailed and accurate documentation of injuries and med-legal reports completed within two weeks of patient discharge
● Thorough and cooperative communication with personal injury law firms to ensure legal cases progress as quickly as possible
Says Doctors on Liens President, Samantha Parker, "I am thrilled to expand our network of outstanding doctors in the Bay Area and Northern California. We have developed an outstanding reputation in the legal community for having the finest doctors available for personal injury patients. Dr. Patel and Dr. Riley fit right in with our network, and I couldn't be happier to welcome Milpitas Spine Center to the Doctors on Liens network. I look forward to connecting as many patients as possible with these incredible, caring doctors."
Doctors on Liens is an innovator in the medical lien specialty referral industry and has forged close relationships with both legal firms and medical practices over the past 20 years. Doctors on Liens features medical specialties including board certified orthopedic surgeons, neurologists, general practitioners, psychologists, and chiropractors. Each medical office is independently owned and operated and all appointments can be conveniently scheduled directly with the facility.
Doctors on Liens lists medical professionals who offer medical services on a lien basis throughout California and Nevada.