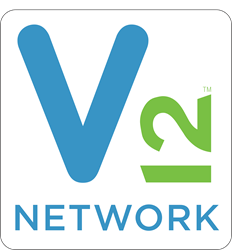 I am a believer in how V12 Network can be a game changer for any payer or provider who is managing a complex provider network"
Nashville, TN (PRWEB) February 19, 2018
Virsys12, an award-winning Salesforce Gold Consulting Partner, today announced their strategic alliance with Atlanta-based Healthcare IT Leaders for implementations of V12 Network, a comprehensive healthcare management system for a wide range of healthcare providers, payers and patient member networks. Coordination of efforts will be guided by newly appointed Virsys12 VP of Applications and Services Jack Olexy, previous CTO and co-founder of healthcare software company eDoc4U.
"The fit between V12 Network's functionality and the need in the marketplace for efficient, purpose-built technology to manage the 'many to many' relationships in provider networks is clear," explains Ernie Riddle, principal with Healthcare IT Leaders /Run Consultants. "Our implementation team handles some of the most complex projects in the industry and we look forward to working with Virsys12 and the transformative healthcare partners who use V12 Network to improve their business."
Jack Olexy joined Virsys12 in early February, bringing over 25 years of experience in technology software including work with Dell.com and eDoc4U clients such as HCA, CVS/Caremark, and Allscripts. In his role as Vice President of Applications and Services for Virsys12, his first endeavor is to align V12 Network product sales with the Healthcare IT Leaders implementation team and accelerate the product road map for V12 Network.
"I'm jumping on to a rapidly moving train and it feels great," comments Olexy. "I am a believer in how V12 Network can be a game changer for any payer or provider who is managing a complex network and I'm also inspired by the other applications Virsys12 has in early launch or development."
Virsys12 CEO and Founder Tammy Hawes adds, "V12 Network is a product that goes well beyond individual point solutions, and because it is built on the Salesforce platform, customers can focus on patient care and operational efficiencies knowing their technology will be secure, HIPAA compliant, continuously upgraded and the single source of truth outside of the EHR. Having an expert, product-focused implementation team allows our Virsys12 delivery team to continue to focus on the highly customized, and strategic work we do across healthcare."
Both Healthcare IT Leaders and Virsys12 will attend HIMSS '18 to promote the new alignment around V12 Network. The proven solution provides a database for tracking information, workflow tools for tracking activities and events, and comprehensive reporting and analytics capability. It works seamlessly with Salesforce Health Cloud and provides excellent visibility and insight into data and trends, full-featured infrastructure for communication, and robust integration capability into other data systems – all to truly enable the operation of an entire provider network.
In January, Virsys12 received its first Nashville Technology Council Team of the Year Award. In late 2017, Salesforce selected Virsys12 for the 2017 Partner Innovation Award for Healthcare and Life Sciences. In December 2017, Virsys12 was certified for the second year by the Women's Business Enterprise National Council as a woman-owned, operated and controlled WBE business.
Additional Resources
● Learn more about V12 Network: http://bit.ly/2jL1kYy
● Read the customer blog: http://bit.ly/2k9Ead5
● Webinar with V12 Network Customer: Care Coordination Institute: http://virsys12.com/content/new-approach-network-management/
About Virsys12:
Virsys12 is an award-winning, Salesforce Gold Consulting Partner focused on healthcare innovation nationwide. With success providing transformative technology for mid-market, large, public and private enterprises, the team maintains top customer satisfaction ratings. A recipient of the 2017 Salesforce Partner Innovation Award for Healthcare & Life Sciences, we guarantee our services for implementations, integrations, applications and technology strategy. More at Virsys12.com.
About Healthcare IT Leaders:
Healthcare IT Leaders is a KLAS-rated, national leader in healthcare IT implementation, workforce solutions and consulting with deep subject matter expertise in EMR, ERP, CRM, and BI. Based in Greater Atlanta, the company has ranked three consecutive years on the Inc. 5000 list of America's Fastest Growing Private Companies (2017, 2016, 2015). More at Healthcareitleaders.com
Salesforce, Health Cloud, Fullforce and others are trademarks of salesforce.com, Inc, and are used with permission.