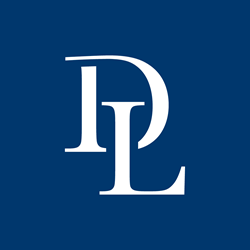 the risk of dealing with attorneys who do not have their focus in immigration law is they may not know the intricacies of the system…
LONDON (PRWEB UK) 21 February 2018
In this article, Kaitlin Davies Esq., an experienced US immigration attorney with offices in London, UK and Atlanta, GA, USA, highlights the importance of selecting the right U.S immigration attorney for your case.
The quest for a U.S based immigration attorney in the U.K can be tricky. There are many enterprises offering U.S immigration visa services and, for a UK-based prospective client with little or no previous experience of instructing a U.S legal professional, it can be difficult to select the right attorney for your case and budget. Here are my top 5 tips on how to secure the best representation for your needs:
1. Know Your Lawyer's Legal Qualifications And Avoid Unaccredited "Consultants" Engaging in the Unauthorized Practice of Law
In the U.S, it is a criminal offence for an individual to engage in the unauthorized practice of law. Licensed attorneys are automatically entitled to engage in the practice of law and offer legal services to members of the public, by virtue of their recognized legal qualifications and admission to a State Bar. However, in the U.S, non-attorneys are permitted to engage in the practice of U.S immigration law, in very limited circumstances. In order to lawfully practice law without a law license, the firm in question (who are generally known as "Immigration Consultants") must meet very specific accreditation and affiliation requirements.
Unfortunately, there are numerous immigration consultancy firms on the market who practice U.S immigration law illegally, either because they do not meet the specific accreditation and affiliation requirements or have allowed their accreditation to lapse.
It is extremely risky to instruct an unaccredited "Immigration Consultant," since they are likely to have limited knowledge of the law and are unlikely to understand their professional duties to clients. They may advise you to pursue a meritless application to your financial detriment and may make poor strategic case management decisions. They may disclose confidential information to third parties without your consent and may attempt to mislead the U.S authorities, which could have serious repercussions for you. Furthermore, they may be uninsured, so you may not be able to enforce a judgment against them, in the event you sued them for professional negligence.
If in doubt, ask your lawyer to explain the basis upon which they engage in the practice of law. A genuine lawyer who is authorized to practice law will be happy to answer your questions and, indeed, will be pleased you felt sufficiently comfortable to ask.
2. Beware of Any Law Firm Which Charges Prospective Clients a Fee For Providing a Price Quotation For Their Services
Some U.S law firms charge prospective clients a hefty fee for obtaining a price quotation for their services. In most cases, the fee exceeds £100.00. It is wholly unnecessary to pay a fee in order to obtain a price quotation. Many firms – including Davies Legal - offer a complimentary eligibility assessment and price quotation service.
It is arguably unfair to require prospective clients to commit funds upfront in order to obtain a simple price quotation. Kaitlin describes DLI's complimentary consultations as "an opportunity for our prospective clients to discuss their case with an experienced U.S immigration attorney and form a view as to (a) whether they wish to instruct the firm, (b) whether they wish to proceed with their U.S visa application, in the light of the information given and (c) if we are able to offer a fixed fee package within their budget."
Kaitlin added, "These are extremely important decisions for any prospective client to make. We believe all prospective clients should be at liberty to make an informed decision as to how they wish to proceed, without the fear of being penalized financially for "shopping around" for further quotes."
Members of the public seeking to select a suitable U.S immigration attorney to manage their application may wish to exhaust the numerous complimentary consultations and price quotations available on the market, before approaching firms which require payment of a fee for a potentially inferior service.
3. Beware the Paralegal! Know Who Will Be Managing Your Case
During your initial consultation with a U.S law firm, ask who will be undertaking the day-to-day conduct of work on your case.
Unfortunately, some firms charge clients for the services of an attorney and then ask a Paralegal or Legal Assistant to manage the case on their behalf, under their supervision. The difficulty with this arrangement is that the majority of Paralegals and Legal Assistants in the U.K have no previous experience of U.S immigration law, hold no U.S legal qualifications and are not licensed to practice U.S law. They will generally complete vital visa application forms by copying and pasting sections from forms previously completed by the attorney or by using template documents. Although they may be subject to supervision, the use of Paralegals and unqualified Legal Assistants often leads to a "one size fits all" approach and increases the risk of mistakes being made.
At Davies Legal, we provide an assurance that your case will only ever be dealt with by your dedicated U.S immigration attorney. We do not hire Paralegals or Legal Assistants, because we believe a careful application of established principles of U.S immigration law to the unique facts of your case, by a licensed, experienced attorney gives your case the best possible chance of success.
4. Know Your Fee Structure: Fixed Fee or Hourly Rate?
Many firms operating in the U.S immigration market, including Davies Legal, offer a "fixed fee" service, while others continue to charge clients on an hourly basis.
The advantages to fixed fee packages are endless. A fixed fee package enables you to retain complete control over pricing and ensures you are not subject to any hidden fees or additional extra charges. It is an entirely transparent system, which enables you to budget effectively for the cost of your legal service. For commercial enterprises keen to maximize profit margins and individuals on a tight budget, a fixed fee price structure provides valuable financial certainty.
Unlike hourly billing, fixed fee structures provide a clear incentive for your attorney to progress your case as swiftly and efficiently as possible, ensuring you obtain a swift, efficient service at an affordable price.
5. Don't Be Afraid to Ask Your U.S Immigration Attorney About Their Knowledge and Experience of U.S Immigration Law
Demand for the services of U.S lawyers is arguably limited in the U.K. As a result, many general practitioners and specialists in other areas of law will "dabble" in U.S immigration law if approached by a prospective client, even though it is not an area of law with which they are familiar.
Kaitlin described instances in which clients approach Davies Legal, having previously been denied or face a ban based on advice provided by U.S. Attorneys who do not have their focus in immigration law. She explains, "the risk of dealing with attorneys who do not have their focus in immigration law is they may not know the intricacies of the system… I had the misfortune of seeing the work of an unexperienced Attorney cause a client to become inadmissible to the U.S. for 10 years." Kaitlin also explains, "If your attorney screws up your application, you cannot blame him or her and have a second bite at the cherry. You are generally taken to have taken any actions your attorney takes on your behalf during representation unless you have evidence that you explicitly directed to the contrary, and even then it is a tough and lengthy process to have a decision reconsidered."
In order to maximize your prospects of success, you may wish to instruct a U.K based U.S law firm which practices only U.S immigration law, such as Davies Legal. An experienced U.S immigration attorney will able to spot issues U.S immigration authorities are likely to raise in response to your application and will be able to use their knowledge of the relevant case law to robustly address any areas of weakness. Similarly, an experienced U.S immigration attorney will keep up-to-date with the latest legal developments in U.S immigration law and will be able to provide pragmatic solutions to your unique immigration needs.
At Davies Legal, we are committed to the highest standards of client care, in order to maximize your chances of success. Call now on +44 207856 0395 or email info@davieslegal.com for advice on our range of services and for a complimentary price quotation for our competitive fixed fee services.
Visit us: http://www.davieslegal.com