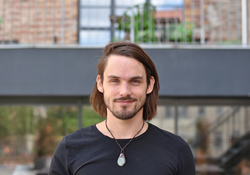 A free, open-source and private browser extension, Memex lets students instantly find anything they've seen, saved or shared online.
(PRWEB) February 22, 2018
WorldBrain launches Memex, a free browser extension designed to save students stress and hours of work each week. Memex makes it up to ten times faster for students to organize and recover the most useful content they find online.
Thursday 22 February, 2018. With some 1.35 billion people across the world back at high schools, universities and colleges, research shows that stress, and a scarcity of time, are amongst the most common challenges that students face.
The American Psychological Association reports that students in the US suffer from stress levels as high as that of adults, in part due to feelings of being overwhelmed by their workload. According to Student Monitor, the time students spend online is increasing. In 2016 students spent an average of 20 hours online a week, a 25% increase from 2015.
Surveys of students conducted by WorldBrain, the creators of Memex, reveal that university goers who rely on the web for research lose hours of productive time each week. "In their day to day life, students constantly need to refer to websites, papers, or research they've seen in the past. Currently, students have to invest in time-consuming and laborious methods of bookmarking and organizing, in order to keep track of all the information they find valuable," says Oliver Sauter, founder of WorldBrain, the collective that has created Memex. "Often — even with extensive preparation — online research gets lost and can take hours to retrieve again. The result is that the quality of a student's assignments suffers, and their stress levels increase." Sauter says.
In Pretoria, South Africa, an undergraduate expresses how a common research bugbear affects him. "It is so frustrating when I find a good research paper, but forget to bookmark it and can't find it again later," says Kyle de Waal, a 22 year old South African studying for a BA in Film Theory and Game Design, who participated in WorldBrain's survey. "I have to search through my history, or try to recreate the search parameters I used initially. Even if I bookmark conscientiously, I end up with folders within folders. Often I can't even relocate the specific phrase or quote I'm looking for."
Callia Stylianou, a 20 year old undergraduate in Anthropology at Willamette University in Salem, Oregon, in the US, shares the problems she has with doing research: "To save the best websites and papers I find during my research, and to share them with others, I create lists of links in Google Docs. That takes so much time and is pretty messy, but it's the easiest way I know."
For students like Kyle and Callia, WorldBrain Memex offers the perfect solution — one that will save them hours of work each week and reduce stress. A free, open-source and private browser extension, Memex lets students instantly find anything they've seen, saved or shared online. Instead of spending time organising everything upfront, students now need only recall words from the text, a time, a domain or tags to relocate the information they're looking for.
Students can search directly via the address bar of the browser and find websites within seconds.
The browser extension marries smart search functionality with absolute privacy. "Memex puts users in full control of their personal data, which is stored locally on the user's own computer," Sauter says.
A collaborative project, WorldBrain Memex was built with the help of a team of volunteer coders from across the world and is managed by a global, distributed team. Future development will be crowdfunded through the presale of a premium product that is priced according to the tool's popularity.
Available for Chrome, Firefox or Vivaldi, WorldBrain Memex can be downloaded from: worldbrain.io.
=== ENDS ===
For more information on WorldBrain, visit http://www.worldbrain.io
For photographs or visual collateral, visit https://worldbrain.io/mediacorner/
If you would like to interview Oliver Sauter, the founder of WorldBrain, please use:
Email: oli[at]worldbrain.io
Skype: realworldbrain
Phone: +49 171 5323694
For all other media queries, email media[at]worldbrain.io