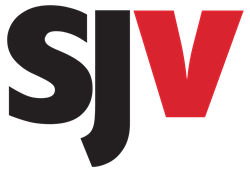 The culture and community of this team is infectious and makes up the foundation of the SJV brand.
KENNESAW, Ga. (PRWEB) February 20, 2018
SJV, supply chain leader to the background screening industry, announced today the hiring of Sean McElroy as its new Director of Marketing. McElroy is a B2B marketing leader with more than 25 years professional experience in marketing, branding, and events.
In his new role, Sean is directly responsible for developing and executing the overall corporate marketing strategy, while translating the company's business objectives into marketing/branding strategies that drive revenue. In addition, he will determine and administer SJV's annual marketing budget, track key market adoption rates, and establish positioning for SJV's entire suite of solutions.
"Sean is no stranger to SJV or Background Screening, having been affiliated with us for several years as a contractor for our creative marketing needs," said Vince Brodt, Vice President of Client Experience. "We couldn't be happier to have Sean leading our newly developed segmented marketing strategy full-time, as we continue to expand our product set and enter new marketplaces."
"I'm honored to have been granted this opportunity with SJV. Its refreshing to work for an organization where the brand is so much more than just its products and services," said Sean. "The culture and community of this team is infectious and makes up the foundation of the SJV brand. Being trusted to market that story is very humbling and incredibly exciting."
ABOUT SJV
SJV is a Global Solutions Provider, combining innovative technology with human expertise. Driving the highest standards for time service and accuracy with Conventional Court Research, Automated Court Research, International Solutions, MedEx Solutions, and our Verifications Suite; SJV is the Premier Information Supply Chain to the Background Screening Industry.
SJV is also the only firm in its direct marketplace to maintain an ISO 9001:2008 Certified Quality Management System, ensuring superior quality research, results, and customer service, for their entire client base. For more information, visit http://www.sjvassoc.com, or contact us directly at 800.203.0582 and via e-mail to Solutions(at)sjvassoc(dot)com.