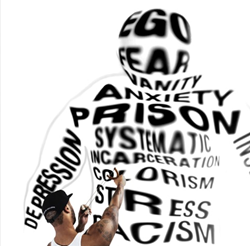 FACE ANY CHALLENGE
NEW YORK (PRWEB) February 20, 2018
Bull by the Horns Fitness delivers the best possible fitness and nutrition solutions to students through fun, challenging, appropriate and effective program design.
The Founder
Darryl Whiting has been involved in physical training ever since he picked up a football at the age of 9. From that moment, he took up a life of sports until he graduated from Fordham University playing football for the Rams. Years of athletic training gave him an intuitive understanding of the human body; what makes it work, how to fuel it, and how to maximize performance.
However, this is not what makes Darryl successful. His drive, focus and ability to "grab the bull by the horns" comes from the constant life obstacles he overcame. Losing his father to the prison system as an infant, a high school suspension, and last minute setbacks in his athletic career did not stop him from achieving his goals. Darryl knows what it takes to overcome obstacles both physical and circumstantial.
The Approach
Bull by the Horns Fitness embodies this drive and laser focus to assist clients to dig into their deepest potential when the odds seem against them. The bull is any challenge in ones life, it may manifest as fear, insecurity, or stress. Bull by the Horns Fitness understands it's not just about the physical and they're here to provide clients the tools to push through those mental blocks and achieve they're physical goals.
Bull by the Horns Fitness will create and customize all training programs, based on medical history, current fitness level, goals, as well as set a realistic time table to achieve them. All programs are designed to specialize in optimal movement, function, and performance.
The Mission
At Bull by the Horns Fitness, the mission is to create a sense of community and encourage people of all ages and abilities to get fit and improve their well-being. The four principles are Accountability, Motivation, Protection, & Education; this is what the founder believes to be the foundation of leading a healthy lifestyle.
It takes more than pure sweat to achieve your goals. Go to http://www.bullbythehornsfitness.com for a well-balanced exercise plan that's tailored to the mind and body.